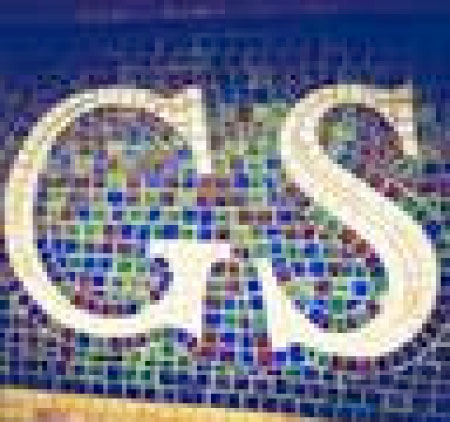 Wishful thinking – Questions soon arose amongst Gambians as to the validity and rigidity of a written set of words, for, a constitution is a collection of finely tuned words sewn together to provide both empirical & juridical operational framework. From a legal aspect, it is safe to say that a constitution entails much more than mere words - but binding statutes that define and govern the overarching characteristic of state, as well as actions of the state.

So, it is no mean feat for any country mobilised on a 'redraw' from scratch, that satisfy expectations of a divergent public, and the varying [political, religious, economic] interests at play.
In view of publicised ''Constitutional Review commission'' (CRC) draft in flux, one wonders if the final draft will show ''preamble'', an ever-present feature on the previous two versions. It would require an update though to reflect current realities on major human right violations, including deviant sexual crimes #NeverAgain.
I would like to think that the drafters will include an explanatory written Commentary to accompany the constitution's 'sacred' text, shed glaring light on ambiguities (if any), but clauses marked sacrosanct. These include term limits, emolument clause, and confirmation hearings for high profile appointees to certain [sensitive] state institutions, governors, as well as future ambassadorial picks. And that any Gambian or foreign national gathered to be issued with a diplomatic passport must be justified on legal grounds [inter]national law mindful of national (security) interest. The Standards & ethics sub-committee in parliament to scrutinise merits therein.
Fellow Gambians - let us petition & pressure our government to uphold the highest standards of governance. It is no wishful thinking saying The Gambia is NOT a poor country to rely on foreign aid, nor does she lack 'fresh' talent dialled on ethical, visionary leadership to advance its cause.
I hereby remind the #CRC that a sense of disillusionment runs rife in the operational arrangement of public parastatals. The recent audit report by Ernst & Young (EY) has failed to bore any fruit despite adverse findings, and the high cost to it. Again, despondency runs deep within Gambian towns and villages as daunting economic realities price-out poor families from its fruits. That reality is manifested in youths pouring onto our streets in the biggest government program to date #Protests.
Honourable Chairman Jallow - It is only right that instruments of oversight ''roadblocks'' are inter-woven into the 'new' text in a deliberate effort to enhance checks and balances within the bureaucracy. While the administration deserves credit on the proposed ''Corruption commission'', 'REAL' police reform is yet to materialise. I beg your pardon to have observed the Structure, Skill, and Chain of Command @ Gambia police is unfit; requires decentralisation into five (5) local constabularies. Being the seat of power, the city of Banjul to have its own (Metropolitan) police. Given a situation in simulation, the performance & conduct of respective police authorities, each under a Commissioner, are to be regulated by the national police authority. That way, monthly/quarterly and annual crime data, and types of crime, perhaps, situational to geographical location will be readily available to local/central government policy decision-making. To have any lasting impact, sustainable development in The Gambia ought to be evidence-based, accountable, and reflective.
The issue with executive overreach, or corruption within the civil service is not a Gambia problem, but affect all countries the world over. It is still worth asking the question that if ours could be exceptional to the rule; given hired officials sworn to serve honourably. A Nigerian once said to me, 'you people in Gambia should relax, chill, as he puts it, the amounts government-technicians steal seems quite low, comparable to what obtain in his country.' But just because thievery has been institutionalised - Nigerians, somehow, appear immune to its effect - does not make it any right, nor proper. Listen, public coffers ought to be limited, except, lawful execution in the public/national interest!!!
I further appeal to the drafters to be little braver on appointments to certain (sensitive) portfolios. The country shall designate certain cabinet ministerial portfolios as extremely vital to national interest. The ministries of Finance, Interior, Education, Health, Foreign Affairs, and Agriculture. Future appointees to these sensitive posts should be carefully vetted, subject to confirmation hearing by the parliamentary sub-committee.
Let's have a bill calling to amalgamate the two-tier education ministry under one roof. It is incomprehensible, wasteful and foolish, as to what obtains. A tiny, poor country as The Gambia should exercise prudence with public finances as curb on bureaucratic waste. A single education ministry, having a sub-section on high education will suffice.
To further strengthen legislative scrutiny, an upper tier of parliament shall be instituted to carry no more than twenty-five (25) 'Senior Citizens', who are experts chosen from diverse fields across the development spectrum. These persons shall include retired govt officials, doctors, agriculturists, engineers, Journalists, former legislators, Muslim & Christian scholar respectively, all of whom had served the country honourably. This Upper chamber shall have NO law-making powers, but to preside & scrutinize over bills passed in the national assembly. The proposed body shall be apolitical, neutral - adding a wealth of experience & depth in the conduct of state affairs.
For anyone following the impeachment trial of US president, Donald Trump, ''Abusing the power of the presidency'' charges …
I suppose it allows to recall history see what the drafters assembled in Philadelphia ''Constitutional Convention'' had in mind. A few dozen years later, a new generation of Gambians shall rise to preside over affairs. Well, my friends, that should scare the soul enough into good – collective good - for the precious little time have on this planet earth.
For the National Interest:
Gibril Saine
Read Other Articles In Article (Archive)