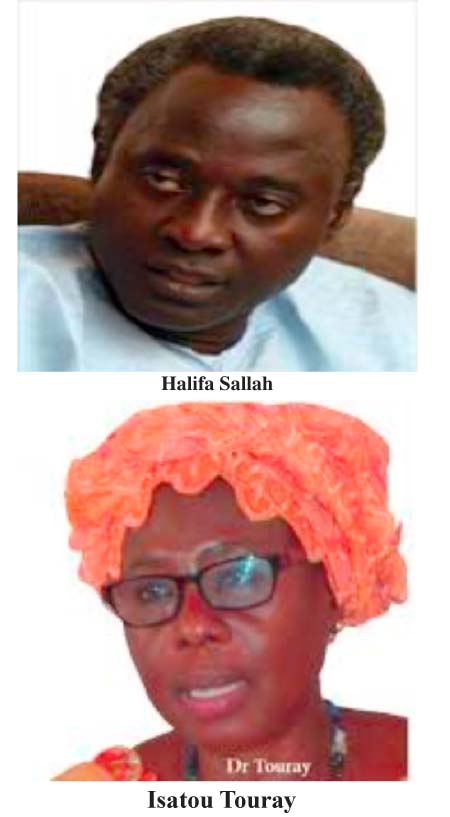 With more than eight opposition standard-bearers for the December Presidential poll, who are planning to discuss issues of the election, only two turned up yesterday for such a discourse at the Kairaba Beach Hotel.

Halifa Sallah, flag bearer of the People's Democratic Organisation for Independence and Socialism (PDOIS), and Dr Isatou Touray, the independent candidate, showed up at the closed door meeting of the opposition parties in their quest to form a coalition for the December poll.
Speaking to reporters at the scene of the meeting, Mr Sallah said all opposition parties were supposed to convene at the Kairaba Beach Hotel for a meeting unknown to the press, but only "few political leaders turned up".
He said the meeting was confidential, and they were going to organise another meeting next week for all the opposition presidential candidates to discuss issues ahead of the presidential election in December 1.
Dr Isatou Touray, who was accompanied by Amie Bojang-Sissoho, when approached by reporters for her comments, said they should follow her to her office for information.
It would be recalled that there was another coalition meeting held a few days after the Tobaski, at the Kairaba Beach Hotel, which was attended by representatives of some opposition parties.
Read Other Articles In Article (Archive)