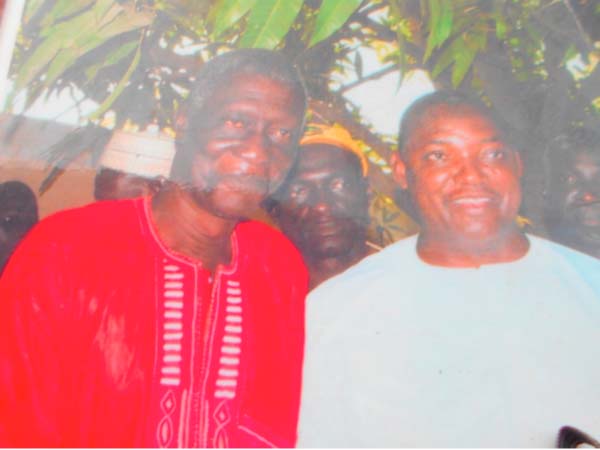 The Alkalo of Old Yundum village in Kombo North district, Mamudou Faye, has expressed gratitude to President Adama Barrow for casting his vote in Old Yundum during the recent presidential election.

He said he was excited by the fact that it was the first time an aspiring president cast his vote in Old Yundum, and he is even more excited by the fact that the person subsequently emerged victorious.
Speaking to The Point at the weekend, Mr Faye assured President Barrow and his coalition that he would endeavour to foster unity within his community, and make sure that the people rally hundred per cent behind the incumbent president.
He said when the Independent Electoral Commission declared Barrow winner of the election, it was the village elders who first paid a courtesy on the president-elect to show their loyalty and solidarity.
Since that day, the alkalo said, he and his villagers consider Barrow as their president since his presidency has been ordained by God.
Alkalo Faye said the Old Yundum community does not know opposition and does not believe in opposition. The community always works with any sitting president for the development of the country.
According to him, Gambian people are now blessed for the fact that now people enjoy democracy, because of Presidency Barrow and his government.
"Therefore, Gambians should do everything possible to help President Adama Barrow and his government to achieve their dreams," he said.
"The development of this country requires collective efforts, team work, hard work and commitment by all and sundry. Everybody has a role to play in the development of the country."
The alkalo also thanked the Ministry of Local Government and Lands, the new appointed governor of West Coast Region and all those appointed by President Barrow.
Read Other Articles In Article (Archive)