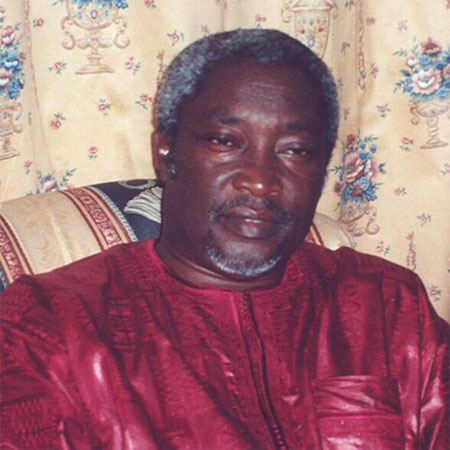 Mr. Omar Jallow, the leader of the opposition Peoples Progressive Party (PPP) and senior member of the opposition National Alliance for Democracy and Development (NADD) has stated that it is the legitimate rights of every Gambian to belong to a political party of their choice.
This comment by OJ as he is fondly called has been made following a recent media report that Mr. Momodou Lamin Touray, PPP's Campaign Manager has shifted to the ruling APRC party.
"He (Mr. Touray) like any other Gambian has the legitimate right to join his or her party of choice, association, movement, religion and conscience", OJ told our reporter in an interview yesterday.
According to him, he has not been taken by surprise that Touray had switched to the ruling party. He cited the case of late Sheriff Mustapha Dibba, a founding member of the PPP, whom he said, had abandoned PPP to form his own political party.
"He is free to join his party of choice. So, it was never and cannot be a surprise to us", OJ added.
The PPP leader, however, expressed dissatisfaction with the comments made by Touray regarding the opposition camp in the country and the Commonwealth.
"The only opinion I did not agree with him was that of the Commonwealth. The Commonwealth is a non-partisan organisation formed by countries colonised by Britain to share things in common," he said.
According to him, the Commonwealth ensures that countries build up institutions to guarantee and foster democracy.
He stated that his party has never and will never sell the good image of this country, maintaining that it would only give factual information on the ground, especially when it comes to the democratisation process.
"In 2006, we signed a Memorandum of Understanding for both the oppositions, the ruling APRC and the Commonwealth as a moral guarantor. It is their responsibility to follow up and make findings and we together with the government have to give them the feedback", he said.
He said the Commonwealth did not only meet the opposition, but also government officials, UNDP and some NGOs to know the situation on the ground. He added that part of their mission was to ensure that democracy was not only enhanced, but viable.
"Their mission was not to see or hear the negative side of the country only, but also the positive because if not they will not meet senior members of the executive, as well as the UNDP and some NGO's," he stated.
Meanwhile, in a letter sent to this paper, Mr. Momodou Lamin Touray, tendered his resignation from the opposition PPP party with effect from 2nd October 2009.
In the same vein, Touray also indicated his switch to the ruling APRC party, saying that "it is abundantly clear that the opposition block in the country does not pose an iota of threat to the ruling APRC's magnanimity".
Read Other Articles In Article (Archive)