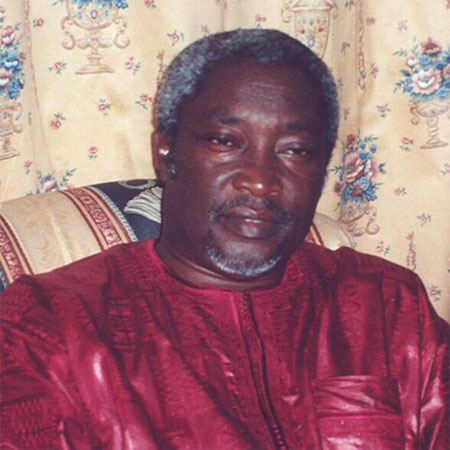 Continuing his post election interviews, Omar Jallow alias OJ, the leader of the opposition Peoples Progressive Party (PPP), has told The Point that the country's political field from 1996 to date has never been level.
Jallow, who spoke recently in an interview with our reporter, opined that the 24th November presidential elections were won even before polling day.
"We have seen the excessive use of incumbency. When the President travels, we see the large crowd of civil servants, businessmen, chiefs, alkalos, governors, and part of the security forces that are campaigning for him in the open, which is seriously against the constitution and the electoral Act," OJ said.
"We have witnessed that most business people only give money to the APRC and now they have even crossed the red line by allowing the foreign business people to give checks to the Vice-President of up to D1 million for the campaign, when the law stipulates that non Gambians should not be allowed to fund or to participate in our electoral process," he added.
According to OJ, who distanced himself from the 2011 polls due to what he cited as the disunity among opposition leaders, the army and the police are very sacred institutions because they are institutions that protect life and property and protect the independence and integrity of the state.
People, he said, go and come; governments go and governments come, but these institutions are here to stay to serve any government; they are supposed to be institutions that will only owe allegiance to the constitution and to the people.
"There is nowhere in this world where you see people in uniform dancing and clapping for the incumbent candidate, during an election. That alone is a very serious imbalance in our political dispensation, because the army is so important that they should not be seen to be supporting any candidate in an election," OJ told The Point.
The law, he stated, prohibits civil servants to participate in elections "but we have seen even the Secretary General wearing party colours and attending party rallies when he is the head of the civil service."
In his view, government and parastatals are supposed to be owned by the people irrespective of which party they belong to.
OJ called on his fellow opposition leaders not to endorse the results of the 2011 polls due to what, he said, are the reasons he gave, noting that by endorsing the results, opposition leaders will do a great injustice to the Gambian people.
Commenting on the Independent Electoral Commission, OJ told this paper that the fact that Commissioners at the IEC are appointed by the President and sacked, anytime he wants, shows that the Commission can never be independent.
"It is a joke; the IEC can only be independent when all stakeholders have a say in the formation and operations of the Commission," he added.
Read Other Articles In Article (Archive)