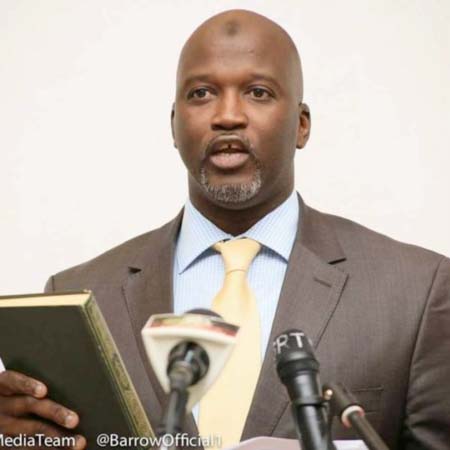 The new Minister of Justice, Aboubacarr Marie Tambedou, has said offending media laws will be repealed or amended.

He was speaking in an interview with this reporter in his office at the Ministry of Justice building in Banjul.
He said President Barrow has committed himself publicly to ensure that there is enough space for everyone's ideas in Gambian society, and "that is already taking place".
"There is no doubt that the offending media laws will be repealed or amended, to facilitate the exercise of the right to freedom of expression in a responsible manner.
"We will be working in close consultation with the members of the Gambia Press Union to amend media laws. That is a long-term project, but there is no doubt about the President's commitment to free speech."
He said the President's promise to open the democratic space for the free flow of ideas is already taking place.
"We have seen improvement in the way news is being reported in the country, and there are public debates in the public and private media about governance issues; so it is already happening."
Law reforms would take time, but the President had already declared his intention to repeal all laws that tend or attempt to stifle the freedom of expression, which is a cornerstone for democratic governance, the new Justice minister went on.
"If you restrict people's ability to freely express themselves and exchange ideas, then you limit their capacity to participate in the way that they want to be governed, which is undemocratic."
On creating an enabling environment for court reporters to access public documents, the Justice Minister said "the press certainly has a place in this new Gambia".
"We will accord it the respect that it deserves as a watchdog of government institutions, and we will do everything we can to ensure that is translated into reality."
In terms of access to documents, he said he could not speak for the Judiciary, but he was hoping that a new Gambia would change a lot of the old ways in the previous regimes.
"If the press wants information which is in the public interest, they will certainly have access to that information without reservation," he added.
Read Other Articles In Article (Archive)