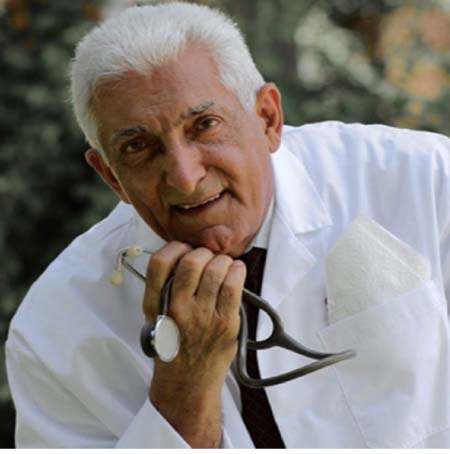 "Fistula is fully preventable when all women and girls have access to high-quality; comprehensive sexual and reproductive health services [...] Let us join forces to eliminate this global social injustice."
Obstetric fistula is one of the most serious and tragic injuries that can occur during childbirth. The condition typically leaves women incontinent, as well as subject to infections or other health conditions. Women with fistula are often shunned by their communities.
Yet the condition is almost entirely preventable. Its persistence is a sign of global inequality and an indication that health systems are failing to protect the health and human rights of the poorest and most vulnerable women and girls.
Those without access to modern maternal health services are more likely to suffer from obstetric fistula, for example. And girls who are subjected to child marriage and adolescent pregnancy are also more vulnerable, since the condition is more likely to afflict those who become pregnant while still physically immature.

The United Nations has observed the International Day to End Obstetric Fistula since 2013. The day, 23 May, is meant to raise awareness of this issue and mobilize support around the globe. This year's theme on the International Day to End Obstetric Fistula is "hope, healing, and dignity for all."
Improving access to high quality care for obstetric fistula
Obstetric fistula is the result of prolonged, obstructed labour. It leaves women incontinent, ashamed and often isolated from their communities. It is a debilitating condition affecting approximately 2 million women and girls across Africa and Asia. The exact number is difficult to estimate, however, due to a lack of commitment in addressing and resolving this problem and also a lack of awareness within the healthcare system.
Obstetric fistulas predominantly happen when women do not have access to quality emergency obstetric care services. There are numerous challenges associated with providing fistula repair services in developing countries, including a scarcity of available and motivated surgeons with specialized skills, operating rooms, equipment and funding from local or international donors to support both surgery and post-operative care.
-
"A childbirth injury that has been largely neglected, despite the devastating impact it has on the lives of affected girls and women. It is usually caused by prolonged, obstructed labour, without timely medical intervention—typically an emergency Caesarean section.
During unassisted, prolonged, obstructed Labour, the sustained pressure of the baby's head on the mother's pelvic bone damages soft tissues, creating a hole—or fistula—between the vagina and the bladder and/or rectum. The pressure deprives blood flow to the tissue, leading to necrosis. Eventually, the dead tissue comes away, leaving a fistula, which causes a constant leaking of urine and/or faces through the vagina."
It is considered a disease of poverty or injury because of its tendency to occur in women in poor countries who do not have access to adequate obstetrics care.8 An estimated 2 million women in sub-Saharan Africa, Asia, the Arab region, and Latin America and the Caribbean are living with this injury, and some 50,000 to 100,000 new cases develop each year.
An obstetric fistula is almost entirely preventable. According to health advocates, its persistence is a sign that health systems are failing to meet women's essential needs.[3]
Signs and symptoms
Symptoms of obstetric fistula include:
· Flatulence, urinary or fecal incontinence, which may be continual or only happen at night
· Foul-smelling vaginal discharge
· Repeated vaginal or urinary tract infections
· Irritation or pain in the vagina or surrounding areas
· Pain during sexual activity
Other effects of obstetric fistulae include stillborn babies due to prolonged labor, which happens 85% to 100% of the time, severe ulcerations of the vaginal tract, "foot drop", which is the paralysis of the lower limbs caused by nerve damage, making it impossible for women to walk,[9][18][19] infection of the fistula forming an abscess,[10] and up to two-thirds of the women become amenorrhoeic.[5]
Obstetric fistulae have far-reaching physical, social, economic, and psychological consequences for the women affected.
General consequences
According to UNFPA, "Due to the prolonged obstructed labour, the baby almost inevitably dies, and the woman is left with chronic incontinence. Unable to control the flow of urine or faces, or both, she may be abandoned by her husband and family and ostracized by her community. Without treatment, her prospects for work and family life are virtually non-existent."
Physical consequences
The most direct consequence of an obstetric fistula is the constant leaking of urine, feces, and blood as a result of a hole that forms between the vagina and bladder or rectum. This leaking has both physical and societal penalties. The acid in the urine, feces, and blood causes severe burn wounds on the legs from the continuous dripping.
Nerve damage that can result from the leaking can cause women to struggle with walking and eventually lose mobility. In an attempt to avoid the dripping, women limit their intake of water and liquid which can ultimately lead to dangerous cases of dehydration. Ulceration and infections can persist, as well as kidney disease and kidney failure, which can each lead to death.
Further, only a quarter of women who suffer a fistula in their first birth are able to have a living baby, and therefore have minuscule chances of conceiving a healthy baby later on. Some women, due to obstetric fistulae and other complications from childbirth, do not survive.
Poverty
Poverty is the number one indirect cause of obstetric fistulae around the world. As obstructed labor and obstetric fistulae account for 8% of maternal deaths worldwide and "a 60-fold difference in gross national product per person shows up as a 120-fold difference in maternal mortality ratio," it is clear that impoverished countries produce higher maternal mortality rates and thus higher obstetric fistula rates.
Furthermore, impoverished countries not only have low incomes, but also lack adequate infrastructure, trained and educated professionals, resources, and a centralized government that exist in developed nations to effectively eradicate obstetric fistulae.
According to UNFPA, "Generally accepted estimates suggest that 2-3.5 million women live with obstetric fistulae in the developing world, and between 50,000 and 100,000 new cases develop each year. All but eliminated from the developed world, obstetric fistula continues to affect the poorest of the poor: women and girls living in some of the most resource-starved remote regions in the world."
Early marriages and early childbirth and FGM
In sub-Saharan Africa, many girls enter into arranged marriages soon after menarche (usually between the ages of 9 and 15). Social factors and economic factors contribute to this practice of early marriages. Socially, some grooms want to ensure their brides are virgins when they get married, so an earlier marriage is desirable.
Economically, the bride price received and having one less person to feed in the family helps alleviate the financial burdens of the bride's family. Early marriages lead to early childbirth, which increases the risk of obstructed labor, since young mothers who are poor and malnourished may have underdeveloped pelvises. In fact, obstructed labor is responsible for 76 to 97% of obstetric fistulae.
Malnutrition
One reason that poverty produces such high rates of fistula cases is the malnutrition that exists in such areas.[23] Lack of money and access to proper nutrition, as well as vulnerability to diseases that exist in impoverished areas because of limited basic health care and disease prevention methods, cause inhabitants of these regions to experience stunted growth.
Sub-Saharan Africa is one such environment where the shortest women have on average lighter babies and more difficulties during birth when compared with full-grown women. This stunted growth causes expectant mothers to have skeletons unequipped for proper birth, such as an underdeveloped pelvis.
This weak and underdeveloped bone structure increases the chances that the baby will get stuck in the pelvis during birth, cutting off circulation and leading to tissue necrosis. Because of the correlation between malnutrition, stunted growth, and birthing difficulties, maternal height can at times be used as a measure for expected labor difficulties.
Gambia: UNFPA Embarks On Anti Fistula Campaign As Two Million Women Suffering With the Condition
By Sarjo Camara-Singateh
The United Nations Population Fund (UNFPA) has joined the world in commemorating the international day to End Obstetric Fistula by screening a movie 'Dry' at a local hotel on the 24 May, 2016.
The United Nations Resident Coordinator, Ms Ade Mamonyane Lekoetje, in welcoming the viewers, described the UN day to end obstetric fistula pleasant as it coincides with Banjul +10 celebration and the African Youth Summit.
"By commemorating this international day with this thought provoking film, it is our thought that fistula will continue to be a priority to decision makers," said Ms. Lekoetje.
She said fistula is a regular injury through female genital mutilation and inadequate maternity services. She added that this regular condition continues to affect African women, particularly the young women. "Let me assure you that Africa cares, Gambia cares and no woman should die of fistula," said the UN Resident Coordinator.
Prevention
Prevention is the key to ending fistulae. UNFPA states that, "Ensuring skilled birth attendance at all births and providing emergency obstetric care for all women who develop complications during delivery would make fistula as rare in developing countries as it is in the industrialized world." In addition, access to health services and education – including family planning, gender equality, higher living standards, child marriage, and human rights must be addressed to reduce the marginalization of women and girls.
Reducing marginalization in these areas could reduce maternal disability and death by at least 20%.
Prevention comes in the form of access to obstetrical care, support from trained health care professionals throughout pregnancy, providing access to family planning, promoting the practice of spacing between births, supporting women in education, and postponing early marriage.
Fistula prevention also involves many strategies to educate local communities about the cultural, social, and physiological factors of that condition and contribute to the risk for fistulae. One of these strategies involves organizing community-level awareness campaigns to educate women about prevention methods such as proper hygiene and care during pregnancy and labor.[48] Prevention of prolonged obstructed labor and fistulae should preferably begin as early as possible in each woman's life. For example, improved nutrition and outreach programs to raise awareness about the nutritional needs of children to prevent malnutrition, as well as improve the physical maturity of young mothers, are important fistula prevention strategies.
It is also important to ensure access to timely and safe delivery during childbirth: measures include availability and provision of emergency obstetric care, as well as quick and safe cesarean sections for women in obstructed labor.
Where in the Gambia you can get more information about fistula, diagnosed, treatments, help and support:
At the EFSTH Obstetrics & Gynaecology and Urology Departments, S/K Hospital, Sharab clinic, Medicare clinic, BAFROW NGO Clinic, Also information web.Site from WHO and UN website, E-mail to azadehhassanmd10@gmail.com, Text only to Dr. Azadeh on 002207774469/3774469 from 3-6 pm working days
Author: DR AZADEH Senior Lecturer at the University of the Gambia, Senior Consultant in Obstetrics & Gynaecology, Clinical Director at Medicare Health services
Read Other Articles In Article (Archive)