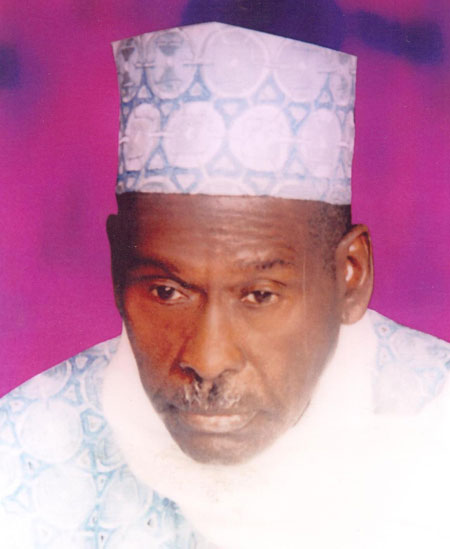 The one year anniversary of the popular Wollof programme 'Nyuni Neen La', meaning 'We are all one', which is run on the GRTS every Friday from 8.30pm to 9.15pm, and on Sunday from 11.00am to 11.45am, anchored by veteran journalists: Mrs. Ida Jobe of GRTS, Alhaji Serign Fye, the Director of Programmes at GRTS, and Baboucar Cham, the Managing Director of City Limits Radio, was last Saturday celebrated at the Paradise Suites Hotel.
The programme, which was characterised by a series of deliberations and reception, brought together hundreds of people from different walks of life.
It started with a chanting from Wolof griots taking guests back to the memory lane of their ancestors.
Imam Tafsir Gaye and Kotor Wally Tamba led the guests in Muslim and Christian prayers, respectively.
Alhaji Serign Fye, who welcomed everyone to the occasion expressed gratitude to the sponsors of the programme, namely, Trust Bank, Sign & Design, Banjul Breweries, Global Properties, Elton and Cham and Associates, the entire staff of Paradise Suites Hotel and the most authoritative newspaper in The Gambia, The Point.
The awardees included the late Alhaji Sait Camara, a historian, late Dr. Mam Biram Joof, an educationist, who served as UNESCO's country representative in several places, such as Tanzania, Comoros Island and Mauritius. He also initiated "Faanal" in The Gambia.
Others were Aunty Louise Njie, former Minister of Education in the first republic, Oussou Njie Senor, a renown veteran Gambian musician and now a businessman, Alhaji A.A. Cham Joof, retired head of local language programmes at the GRTS radio and Mrs. Joanna Mbye, a retired educationist, all of whom expressed delight at the gesture. 
Speaking at the occasion, Alhaji Serign Fye said they could not award everyone, as according to him, there are so many people who have done a lot for the country.
One of the awardees, Alhaji Cham Joof, after receiving his award thanked 'Nyuni Neen La' for the good work. He prayed for continuity in the good job of enlightening the younger generation of the "close kinship and good neighbourliness among Gambians, irrespective of religion or tribe."
Serign Fye described Alhaji A. A. Cham Joof as a valuable asset. He said despite the fact that he (Cham Joof) has retired from active service, he is often contacted to help in certain areas.
He said the rationale behind the initiative is to fill a vacuum that had been created at the GRTS.
"In the past, people had time to sit and talk to each other, and people had time to sit and listen to people, but now that time is hardly available. When people have time to talk, the other side will not have time to listen. When people have time to listen, the people who should talk to them will not be available. So that gap is there, and this is doing a lot of harm", he stated, adding that that is why they thought that they should come with a programme to fill that gap.
The panelists were Mrs. Adelaide Sosseh, Mrs. Yamundow Jagne-Joof, Mr. Wally Tamba, Aji Ndey Mbye, Oustass Momodou Lamin Khan and Dr. Ebrima Lowe, who deliberated at length on the roles of parents, children, peace and society.
A new song for the 'Nyuni Neen La' programme has been composed by our own Musa Afia Ngum, which will now replace the former signal tune.
A short, but significant drama was performed by Gope Garr, entitled "Neet Nitai Garabam" (Brother's Keeper), which was applauded by all.
Mr. Babacar Cham of City Limits radio moderated the session.
Read Other Articles In Article (Archive)