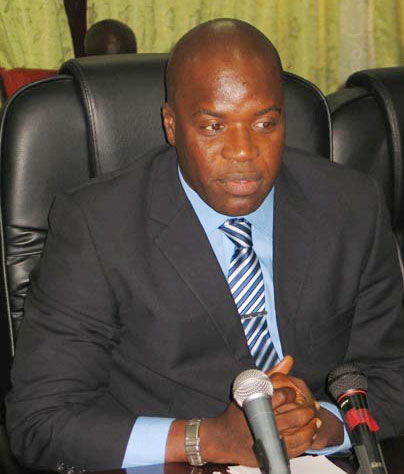 The National Youth Council (NYC) in collaboration with the North Bank Region Youth Committee on Monday commemorated Commonwealth Day at the Farafenni Youth Centre.
The event was funded by the Commonwealth Youth Programme Regional Centre for Africa.
The theme of the celebration was "Women as Agents of Change", and attracted scores of young people, youth organizations and local leaders.
In addressing the celebrants, the Minister of Youth and Sports, Hon Sheriff Gomez expressed delight for seeing a huge number of youths coming together to commemorate the day.
He said that by investing in women and girls, "we can accelerate social, economic and political progress. Women and girls make up over half of the world's population".
Youth and Sports Minister Gomez noted that if women are educated; ensured access to health and equity, "we can go a long way towards addressing the many problems of the world."
He urged young people to start developing themselves now in order for them to become women of change.
Hon. Gomez told the youth, "we Gambians by now should be happy and thankful that we have a dynamic leader President Yahya Jammeh, whose primary concern and commitment is for the welfare of the youths and the girl-child.
"That is why, since in 1994, President Jammeh has been investing heavily and committed to issues revolving around the youth, be you a male or female youth and, most particularly, on women."
Minister Gomez added that President Jammeh continues to invest in young people, thus creating an enabling environment for them to succeed.
The Minister added: "Today one of the pillars in which he is creating that enabling environment is the creation of educational facilities and institutions across the country."
He challenged the youth to engage in productive activities that will help them in the future. Hon. Gomez urged the youth to continue to work together in their drive to achieve their aims and aspirations.
The occasion was chaired by the Executive Secretary National Youth Council, Marchel Mendy, who thanked the youth for their massive turnout in the very important event.
The Commonwealth Day is an opportunity to promote understanding on global issues, international co-operation. It also seeks to highlight the work of the Commonwealth organization, which aims to improve the lives of its citizens.
Read Other Articles In Article (Archive)