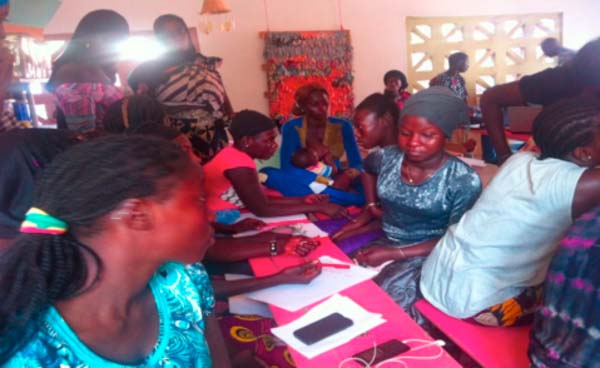 Nyaboute Foundation, a young foundation, held its first training workshop for over 35 young women on Female Genital Mutilation/Cutting (FGM/C), at the Nehemia Nursery School in Brufut, Kombo North District over the weekend.

The foundation is committed to the health of women and girls through change and communication both social and behavioral.
It also addressed sexual and reproductive health issues such as Female Genital Mutilation, gender-based violence, early marriage as well as epidemics such as tuberculosis, malaria, HIV/AIDs through their community volunteers.
The forum brought together participants from various communities in Brufut, to enlighten the young women to understand about the danger of Female Genital Mutilation/Cutting.
Speaking at the opening ceremony, Abdoulie K. Baldeh, the president of the foundation, expressed his gratitude to the participants for taking their time to attend the occasion.
He said the workshop was to sensitize the young women of Brufut community on the effects of Female Genital Mutilation as well as to discourage them from the practice as it harms their own girl child and children as a whole.
He said that FGM/C is a cultural practice that posed lots of challenges and complications among women of the reproductive age group.
Mr Baldeh called on all to stop practicing FGM/C, describing it as very harmful to their children and the society as a whole.
He challenged the participants at the forum to make best use of the forum and share the knowledge gained with others not present at the event.
During the two-day event participants were exposed to different presentations from the committees of Nyaboute Foundation in relation to Female Genital Mutilation or cutting.
The presentations were made to create awareness among young women of the danger of Female Genital Mutilation or cutting.
Speaking on behalf of the participants, Mariama Nyang thanked the organizers of the event, noting that the training was very timely and educational as well.
She stressed that the training has really boosted their knowledge about the danger and the harmful effects of FGM/C to their girl children.
Read Other Articles In Article (Archive)