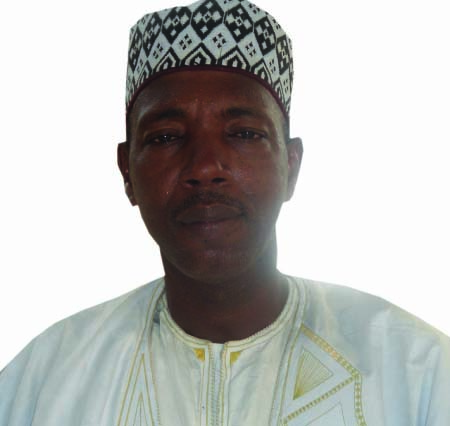 Hamat Bah, leader of the National Reconciliation Party (NRP), has said the issue of the referendum on Britain not staying in the European Union was a negative aspect played by the media.

The NRP leader was speaking to journalists at a press briefing held recently at the party's Political Bureau at Westfield.
He said Britain was not a founding member of the European Economic Community, which came to be the European Union in 1993.
He said at first they wanted to be part of the union, but they were not welcomed and a referendum was held, and they decided to join the European Economic Community as it was called.
According to Bah, after the dismantlement of communism, other countries in Eastern Europe decided to join the European Union.
Bah added that as a result of that Britain being a member was obliged to meet all the protocols, as well as the agreements that a member must fulfill.
He said Britain was one of the second biggest economies in Europe, and it contributes a huge amount of money to the European Union.
He said because the Conservative Party are always sceptical about the European Union for many reasons principally the issue of immigration.
"We saw a lot of people coming from Poland and other Eastern countries to Britain taking lot of jobs and also enjoy benefits that they would enjoy in other countries but people preferred going to Britain," he said.
The NRP Leader further informed journalists that the young generation of the British feels they should be part of Europe, and they voted to be part of Europe.
However, he added, the middle aged and the old feel they should really get out of the EU, and now the consequences of the role the media played in it.
"I believe that the Labour leader and other party leaders did not do as much as David Cameron did when they were campaigning for all of them to stay. Other parties campaign for them to stay; so with all these big parties there should have been a positive outcome for them to stay," he said.
He said he thought that for the Prime Minister to allow people to express their opinion and also allowed Scotland to have independence "shows that David Cameroon is a real democrat".
"Scotland voted to stay," he added.
Hamat Bah also said: "I think the media played a very important role that affected the results, because the media was focusing on the negative aspect more than the benefits of being part of the European Union."
He added that if you studied the issue "it tells you more about immigration, unemployment, and medical health services which, of course, are under pressure and that basically was why the British felt that they should get out from the union.
Read Other Articles In Article (Archive)