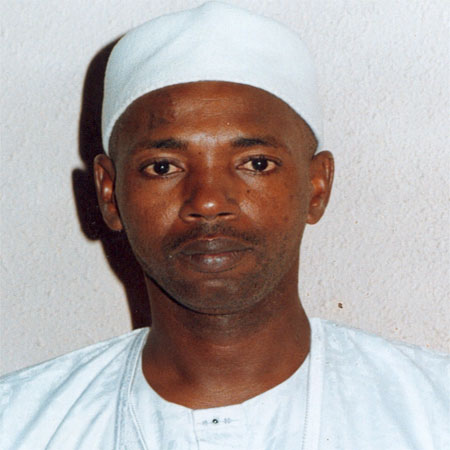 Amid rumours of a possible opposition boycott of the forthcoming Local Government Elections, Hamat Bah, leader of the opposition National Reconciliation Party, NRP, has said that the NRP does not believe in boycotting elections, and will go all out to contest in the scheduled elections.
"Our party's position is clear; the NRP does not believe in boycotting elections. The party has reasons once again to contest, as far as we are concerned.
"We are constrained by resources, but we will do whatever it takes to participate and we will sponsor as much candidates as possible to contest in all the councils in The Gambia," Bah said in an interview with The Point yesterday.
Noting that plans are at an advanced stage, Bah revealed that the NRP will next week dispatch a team to go across the country to identify its candidates to sponsor in the forthcoming polls, slated for 4th April 2013.
"People are very much excited, and we are receiving a lot of applications from different quarters throughout the country and we are impressed by that," Bah stated.
The NRP leader further justified participation by stating that though the NRP is in total agreement with other opposition parties, regarding their concerns about the need for free and fair elections; where they differ is on the issue of participation or no participation, boycott or no boycott of elections.
"Let me make it very clear that we are 100% in agreement with our colleagues (in the opposition parties) regarding their concerns, but our position is that when you look at the history of election boycotts, it does not help in any way in the advancement of democracy in Africa," Bah declared.
"We have seen what has happened in Cameroon and Zimbabwe and other places in Africa, but it has not led the opposition into a boycott.
"In Senegal, the PDS party has struggled since in the 70s but never succeeded until in 2000, but that never led them into a boycott. In the end, they succeeded in achieving their objective," Bah added.
This, he noted, is one of the reasons why they were convinced as a political party, ever since, not to boycott any election.
"With our participation, we can influence the system to improve," Bah added.
"During the first Republic, Local Government Elections were conducted by the Local Government Minister, a minister who belonged to the ruling party and, of course, there were a lot of complaints, but Sheriff Dibba had been persistent and, in the end, he achieved something," the NRP leader recalled.
According to him, "the use of government vehicles, among others, by the ruling party to campaign should not lead us to boycott elections; we must engage the ruling party and not to allow them get everything free on their table.
"We are not begging the state; we are only asking them to do what the laws say. Yes, it is not easy to deal with a system of this nature, but we must take them to task until we achieve our objectives," he stated.
Read Other Articles In Article (Archive)