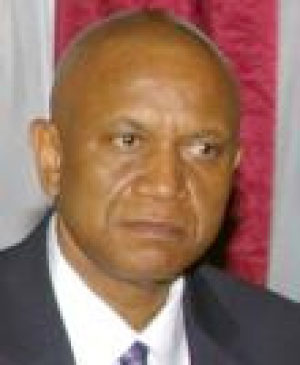 The Gambia National Olympic Committee (GNOC) will stage an extraordinary annual general assembly meeting on May 27 to start a roadmap recommended by the International Olympic Committee (IOC).
The IOC has asked the GNOC to call its members to determine which among them is eligible to vote, and to elect a three-man election committee before calling for an elective congress.
The IOC recommendation came after it had condemned the action of taking GNOC matters to court by three member associations of the GNOC.
However, though the IOC wants all associations of the GNOC to attend the AGM and determine their status in accordance with the GNOC and IOC law, a number of associations have not been invited to attend the congress.
The uninvited include the boxing, weightlifting, lawn tennis and cricket associations.
Asked why the GNOC did not invite the entire membership to iron out their differences as advised by the IOC, Peter Prom, secretary general of the GNOC, said these associations are no longer considered by the GNOC to be its family members since the majority of associations have signed a resolution to suspend them from the GNOC over their move to take court action.
"Secondly these are the people who are in court with the GNOC. They are the ones who must take steps to come back to the family,'' Mr Prom said.
Asked if by suspending member associations from its membership the GNOC is not throwing away a good chance provided by the IOC roadmap to reunite its family, Mr Prom said: "It has never been the policy of the GNOC to leave out any member but the Bureau has to go by its rules and the decision of the majority of its membership.''
Commenting on this latest episode in the GNOC saga, a seasoned sports administrator speaking anonymously to The Point said: "The IOC roadmap is basically telling the GNOC to settle their differences under one family but sadly that opportunity too is being blown away.
"The best thing to do is for the GNOC to engage the associations that went to court, get them to withdraw the court action and bring them to the AGM for all to discuss which body is qualified to take part in its election process.''
Read Other Articles In Article (Archive)