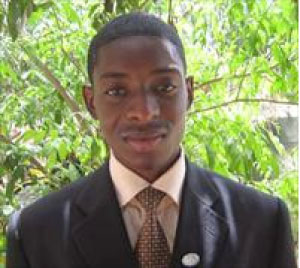 Less than two months before the June 27 GFA elective congress, and despite repeated denials by Omar Sey of the Normalization Committee, there are intense speculations across the sports fraternity that after the controversial adoption of its new constitution, the GFA Normalization Committee is now working on ways to ban certain people, mainly from the former executive from contesting the June elections.
According to, so far, unconfirmed sources, the GFA is seriously contemplating to go the Tanzania way - putting up an ethics committee to hear and ban certain people from contesting based on some misconduct of one form or the other.
"Since there is no law banning anyone, they are now using their old friend Primo Carvalio to apply similar methods he used in mediating in the Tanzania election debacle where a bitter quarrel surfaced following the banning of some aspirants on allegation of misconduct," a seriously troubled football lover told The Point.
Responding to these allegations, GFA secretary general Marcel Mendy said he is not aware of any plans to vet or subject anyone from contesting. "I have no information on that at all so for," he said.
However the rumour has generated a strong reaction from the public.
Speaking at Football Saturday, SaineSanyang from Tallinding said the very thought of banning people from taking part in the elections would defeat the purpose of the normalization as it will only confirm that the whole exercise is just to get rid of certain people from football.
"I do not think with the huge issue currently splitting our family now anyone could contemplate opening another big gap within the family,'' he said.
However, Babou Njie, another fan, said he believes the rumour is true.
"I think there is some logic in this," he said. "Why allow the same people who have been accused of destroying the game to make a comeback? That would defeat the purpose of the entire exercise of cleaning and rectification."
When consulted on the matter, a legal expert familiar with the GFA political matters told The point: "At the moment, there is no conclusively proven legal verdict linking anyone among the former executive to misconduct, though there is a court hearing currently to determine exactly those allegations.
"So the best thing is to stop the speculations and leave the court to decide, though and not entirely sure its verdict would come anytime before the elections in June."
Read Other Articles In Article (Archive)