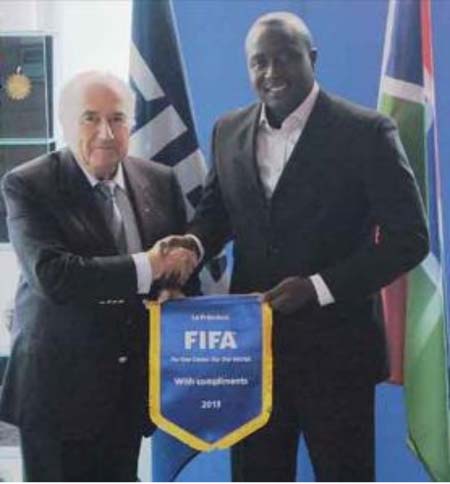 The FIFA Emergency Committee has decided on Thursday, 10 July 2014, to appoint a Normalisation Committee in accordance with article 7 par. 2 of the FIFA Statutes and to authorise the FIFA administration to identify five persons to form such committee in order to solve the problems faced by the Gambia Football Federation (GFF).
The Normalisation Committee will be in charge of organising the election of a new GFF board by 15 September 2014 at the latest. As usual, the members of the Normalisation Committee would not be allowed to run in the election.
The appointment of the Normalisation Committee follows the decision taken by the Confederation of African Football (CAF) on 30 April 2014 to suspend GFF for two years from all CAF competitions. CAF took the said decision after it was found that the GFF had fielded five over-aged players during a game against Liberia in the CAF U-20 Championship qualifiers. In addition, CAF enquired about one of the players and it was found that he had been previously registered with a different date of birth. Finally, and according to CAF, suspected cases of age cheating for youth competitions by the GFF have already occurred on numerous and repeated occasions in recent years.
During both the CAF Executive Committee meeting held on 30 April 2014 and the CAF Congress that took place on 9 June 2014, CAF President Issa Hayatou reiterated the zero-tolerance policy for cases of fraud and stressed the need for a strict enforcement of sanctions.
FIFA is fully supportive of the CAF sanctions since malpractices such as fraud and age cheating have no place in football. In addition, it appears that the current board has lost the confidence of several major stakeholders who are playing a key role in supporting football activities in Gambia. As such, it seems any decision taken by the current board would be perceived as biased and therefore could only worsen the situation.
Source FIFA
Read Other Articles In Article (Archive)