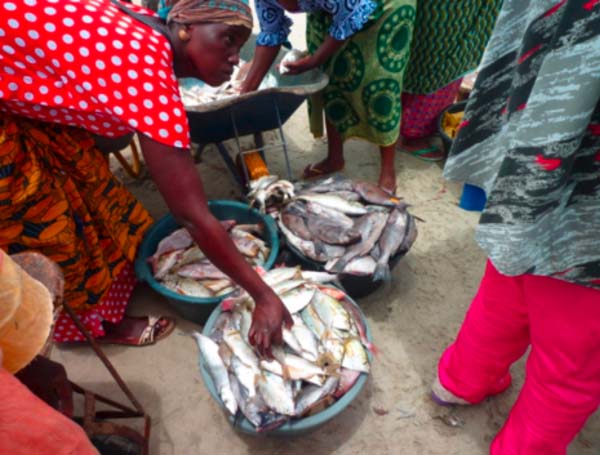 There is no fix price for fish in local markets, where the price of this most consumed daily food item normally fluctuates, but has increased during the Ramadan.
Consumers believe the increase in the price of fish is triggered by demand in Ramadan.
However, fishermen cite the risks of fishing in the open ocean, and the "high cost" of fishing gear and outboard engine fuel.
They also said the price of fish is normally determined by the number and volume of catches made, on a daily basis.
This reporter visited the fish landing site in Tanji to ascertain the factors for the current increase in the price of the fish, which is not an imported commodity.
Yerro Gaye, a resident of Brufut village told The Point that he is a fisherman under the Banafaa project, and has been in fishing for more than three decades.
He said the factors responsible are many, and include the price of engine fuel and fishing gear, which are "very expensive".
Illegal fishing by trawlers contributes to scarcity of fish, and when there is less catch the price of fish increases, he added.
Another factor is that most of the fishermen are from Senegal, and some have returned home, with the result that there are fewer fishermen going to sea, and thus less catches.
Yusupha Gaye, who also said he has been involved in fishing for several decades now, cited the current "high cost of fishing equipment".
He refuted the claim that they increased the price of fish because of the high demand in Ramadan.
A consumer, Mariama Joof, confirmed that the price of fish at Tanji keeps fluctuating, but is "expensive" during the Ramadan.
Read Other Articles In Article (Archive)