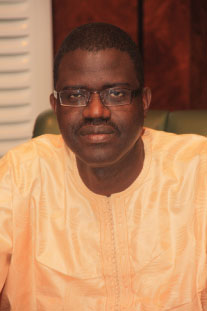 The trial of former secretary general and presidential affairs minister Dr Njogu Bah, yesterday proceeded at the Banjul Magistrates' Court before principal Magistrate MS Jallow.
Yesterday's proceedings saw the ruling on the admissibility of a question and continuation of re-examination of Njogu Bah by his defence counsel, Lamin K. Mboge.
He said he could not remember whether he had commented on the file of permanent secretary Dibba, as it has been a long time.
However, state prosecutor Mansour Jobe raised objection to the question put to the accused.
He said that was not the opportunity for the accused to make fresh evidence, although it was exactly what the counsel was doing.
The particular question was clearly answered by the accused person, that he could not remember whether he had commented on the PS Dibba's file, he said.
The defence counsel could not keep on asking new questions which would elicit fresh evidence or fresh issues, he said, adding that the law says that 'you could not continuing asking new issues'.
He said the question asked by the defence counsel was not a clarification, because the answer given by the accused person under cross-examination was very clear.
In response, defence counsel LK Mboge told the court that the defence had laid the foundation by referring to the question asked by the state counsel, saying the question was fit and proper.
He also said the law makes it necessary to give the witness the right to explain matters arising under cross-examination.
He cited the relevant section to support his submission, noting that all the material evidence was needed before the court to enable the court to do justice to the case.
The issue was already on record and the question fell squarely within the provisions of the law, counsel added.
This was a valid question, which was allowed by section 24 subsection D of the consitution of The Gambia, which empowers the accused person to explain.
The case was adjourned for continuation today.
Read Other Articles In Article (Archive)