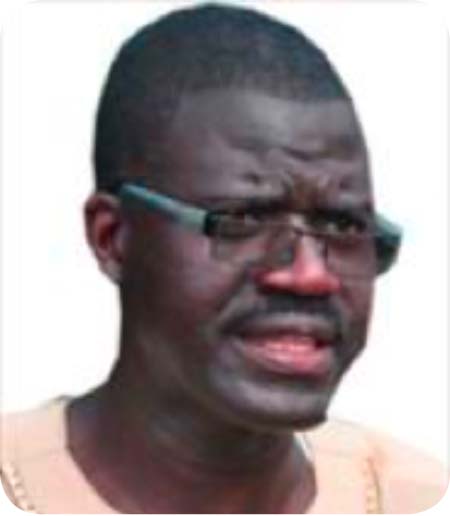 Lawyer L.K. Mboge, defence counsel for former secretary general Dr Njogou L. Bah, yesterday attacked radio stations which he said broadcast "wrongly" in local languages what is reported in newspapers.
Mboge made the attack in court during the cross-examination of his client by state counsel Mamour M. Jobe at the Banjul Magistrates' Court before Principal Magistrate Dawda Jallow.
"My client has lodged a complaint to me that the way some radio stations interpret the court proceedings is totally far from what has transpired in court," he said.
"I want the court to send a serious warning to those radios that are reporting court proceedings in the local languages wrongly without attending the proceedings.
However, the trial Magistrate, Dawda Jallow, told the court that the radio stations did not go to court to cover the proceedings and that they source their information outside the court, hence it would be difficult for the court to address such issues.
"I don't want to act on something which is not within my power. If it were among the newspapers that cover the proceedings, then it would be easier to address the issue, but this is a third party," he said.
Continuing his testimony under cross-examination, Bah told the court that before sending the file of permanent secretary Dibba to the Office of the President he did not minute the file.
He had known permanent secretary Dibba for a while now, but he could not precisely tell the court how long he had known him.
Asked by state counsel how long he used to be Dibba's boss when he was in the civil service, Bah told the court that he could not give a precise figure on how long he had been Dibba's boss. It was for a while, he said.
"I regarded him as a funny character and I have a strong reason for that. I have taken action by calling him and talking to him about certain things he talked about," Bah told the court.
When asked by state counsel whether he appointed Dibba as permanent secretary, Njogu Bah said he did not appoint him, but equally it was his duty to give advice as the then secretary general and head of the civil service.
Asked by the state counsel whether he was capable of influencing any decision, Bah said "yes", as the then secretary general and head of the civil service he could sometimes influence a decision.
He admitted telling the court that he had nominated Dibba for an award as the longest serving permanent secretary in the civil service sector.
He nominated him based on merit, and also to motivate him since he said he (Dibba) was demotivated.
He said as secretary general and head of the civil service sector, he also recommended Dibba as an ambassador.
Asked by the state counsel whether he had confidence in Dibba, which was why he nominated him as ambassador, Bah said it was because he believed that for someone like him who had been in the system for long, it would be another advantage for him to be appointed ambassador.
He said his appointment was not based on sentiment; it was based on giving him (Dibba) another chance.
He said the role of the ambassador is to represent The Gambia in a foreign country.
Put to him that the only reason why he Bah regarded Mr Dibba as funny character was because he testified against him in this case, Bah denied that.
He said he knew Jainaba Jobarteh since 2012, and she had never been appointed permanent secretary in her career.
He denied calling permanent secretary Dibba at anytime to instruct him on the posting of Jainaba Jobarteh to the New York mission.
"I knew of her appointment at the latter part, when the file was sent to my office from Foreign Affairs, and I have never made a single call to Dibba regarding the appointment of Jainaba Jobarteh," he said.
He was aware that there was a vacancy at the permanent mission in New York, but as secretary general and head of the civil service, he did not take any action because it was not his responsibility to appoint anybody; rather it was Foreign Affairs and PMO and the Office of the President for the final decision.
The case was adjourned to 12 March 2015.
Read Other Articles In Article (Archive)