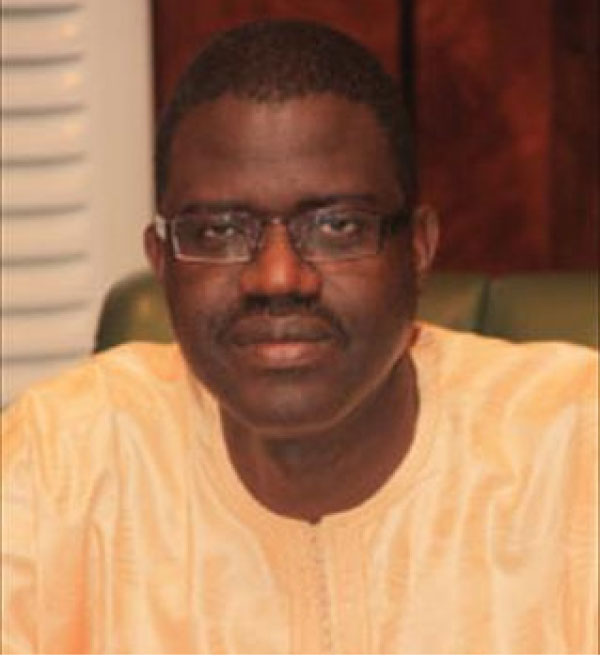 The former Secretary General and Minister for Presidential Affairs, Dr Njogu Bah, yesterday testified as a prosecution witness in the trial involving Lang Conteh, the former general manager of Kanilai Family Farms, at the Banjul Magistrates' Court before acting-principal Magistrate Dawda Jallow.
Lang Conteh was alleged to have, been between 2012 and 2013while being the general manager of Kanilai Family Farms, stolen D1,538, 804. 95 being the property of the Kanilai Family Farms, and thereby committed an offence.
Njogu Bah told the court that he resides in Busumbala village in the West Coast Region, and is currently serving a two-year jail term at the Mile 2 State Central Prisons.
Bah told the court he was the Secretary General and Head of the Civil Service and Minister of Presidential Affairs.
"I was also appointed as Minister of Petroleum for only two days," he said.
He recognized Lang Conteh as a person he met at the Mile 2 prisons on 16 January 2014.
Sometime in 2012, when he was the secretary general, he was summoned to a meeting at the Office of the President, where he met Lang Conteh with the President.
"I was later introduced to him, and I was informed that he was appointed as the general manager and was given assignment to renovate the building or a store which was to be used as housing for Kanilai Family Farms, which was inaugurated in December 2012," Bah told the court.
This store or building was located just at the entrance of the Albert Market in Banjul, he said.
Asked by the police prosecutor who Mr Conteh was reporting to at the time of the renovation, Njogu Bah told the court that Mr Conteh was reporting to him.
He added that there was an initial payment of money, whose amount he could not remember, which he handed over to Mr Conteh for renovation purposes, he continued.
Apart from the money he handed over to Mr Conteh, he did not know anything about the renovation works, Bah went on.
He confirmed his witness statement in court, which was written by him, and the statement was tendered in court as an exhibit.
Under cross-examination by defence counsel LK Mboge, Bah was asked whether he was aware that there was another payment, different from the one he handed over to Conteh.
Njogu Bah said he was not aware of any payment done apart from the initial payment.
The case was adjourned to 3 November 2014, for continuation of the hearing.
Read Other Articles In Article (Archive)