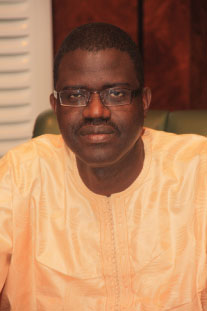 Principal Magistrate Dawda Jallow of the Kanifing Magistrates' Court yesterday ruled that the former Secretary General and Minister for Presidential Affairs, Dr Njogu Bah, has a case to answer in the charge of abuse of office.
Delivering his ruling in the no-case submission of the defence, Magistrate Jallow said the accused was charged with the offence of abuse of office and the prosecution called three witnesses and tendered exhibits.
At the close of the prosecution's case, the defence counsel made a no-case-to-answer submission.
The criminal procedure code allows for accused persons to be acquitted if at the end of the prosecution's case it appears to the court that a case was not made out against the accused person sufficiently to require him or her to make a defence, he added.
"I have perused through the case file and went through the no-case-to-answer submission made by the defence."
The defence counsel said no evidence has been served on the defence to show that the consent of the Attorney General was obtained before arraignment, during the trial up to the closure of the case for the prosecution.
"I have the AG's consent to prosecute the accused in respect of the charged before the court, which was admitted as RPI," the magistrate announced.
Therefore, counsel's submission that there was no evidence on record to show that AG's consent has been obtained when the same was admitted amounting to misleading the court, Magistrate Jallow further stated.
He said it was his considered view and holds, after going through the file, that a prima facie case has been made by the prosecution, and asked the accused to enter his defence.
Public prosecutors accused Dr Njogu Bah that sometime in June 2013, at the State House in Banjul, he abused the authority of his office as Secretary General and Head of Civil Service by interfering with the recommendation and posting of Ms Jainaba Jobarteh to the Gambia's permanent mission at the United Nations in New York, without following the proper procedure of nomination, and thereby committed an offence.
Read Other Articles In Article (Archive)