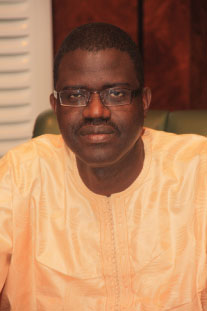 The abuse of office case involving the former secretary general and Presidential Affairs Minister, Dr Njogu L Bah, was yesterday set for ruling before Magistrate Dawda Jallow of the Banjul Magistrates' Court on the admissibility of a question by defence counsel L.K. Mboge.
When the case was called, LK Mboge told the court that there was a pending ruling before the court on the admissibility of his question during the re-examination, to which state counsel Mamsour Jobe objected.
He said the ruling was on whether the question would be allowed or not.
In response, state counsel Babuccar Drammeh said his colleague, Mamsour Jobe, is currently out of the jurisdiction, and their records show the case was set for address.
However, the defence counsel, LK Mboge, again stood up and said the objection was based on citation of Assan B. Jallow law book old edition.
The trial magistrate then said his predecessor had adjourned the matter for ruling on the admissibility of a question by the defence counsel.
Since the ruling was not ready, he would adjourn the matter for a fortnight.
The case was then adjourned to 30 April 2015, for ruling.
The state prosecutors alleged that Dr Bah sometime in January 2013, at State House in Banjul abused the authority of his office as Secretary General and Head of the Civil Service by interfering with the recommendation and posting of Ms Jainaba Jobarteh to The Gambia's permanent mission at the United Nations in New York, without following the proper procedure of nomination, and thereby committed an offence.
Read Other Articles In Article (Archive)