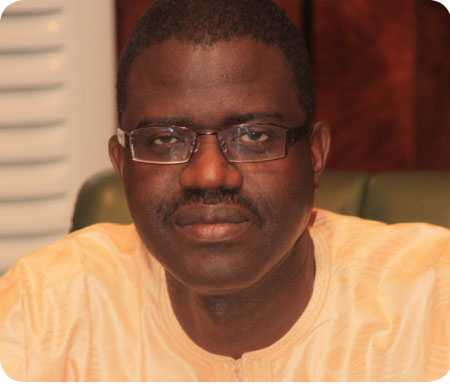 Dr Njogu Bah, former Secretary General, Head of the Civil Service and Presidential Affairs Minister, yesterday continued his defence testimony at the Banjul Magistrates' Court before Principal Magistrate Dawda Jallow.
Dr Bah told the court that he did not abuse his office in the matter of Ms Jainaba Jobarteh's appointment to the Gambia's UN Mission in New York.
He said a file came to him from the Personal Management Office (PMO) conveying the proposal of appointing Ms Jobarteh to the country's mission in New York.
He added that he knew Ms Jobarteh through her work as a member of staff of the Foreign Affairs Ministry, like any other staff of the civil service.
"I know many in the civil service, and if she is within a line up I will be able to identify Ms Jainaba Jobarteh," he told the court.
"I served as Secretary General, and I know that as a leader you must take decisions and make decisions, and some other people will be in another corner to say what they want," Bah added.
He was asked by his attorney to tell the court the reasons why Yusupha Dibba (PW2) came to court and testified against him.
However, before the witness could respond, state counsel Mansour Jobe objected.
He argued that the counsel was soliciting an opinion from the accused person, which would not help the court to reach a conclusion on the matter.
State counsel Jobe further submitted that the accused could give evidence contrary to Dibba's evidence, but cannot give his opinion as to why Mr Dibba testified against him.
"It is irrelevant and, therefore, the court should disallow the question," he stated.
Defence lawyer Mboge citing the Evidence Act said the witness had previously laid the foundation that he worked with Mr Dibba in the civil service.
He argued that the question is permissible under the Act.
The state counsel said the relevant section of the Act only envisaged a relationship relating to marriage and not work relations.
He added that the defence misconceived the section, and urged the court to uphold the objection.
Delivering his ruling, the magistrate upheld the objection, and urged the defence to reframe the question.
At that juncture, Jobe applied for an adjournment on the grounds that he had other commitments in another court.
The matter was then adjourned to 27 January 2015, for continuation of Dr Bah's defence testimony.
Prosecutors alleged that Dr Njogu Bah sometime in January 2013, at State House in Banjul, abused the authority of his office as Secretary General and Head of the Civil Service by interfering with the recommendation and posting of Ms Jainaba Jobarteh to the Gambia's permanent mission at the United Nations in New York, without following the proper procedure of nomination, and thereby committed an offence.
Read Other Articles In Article (Archive)