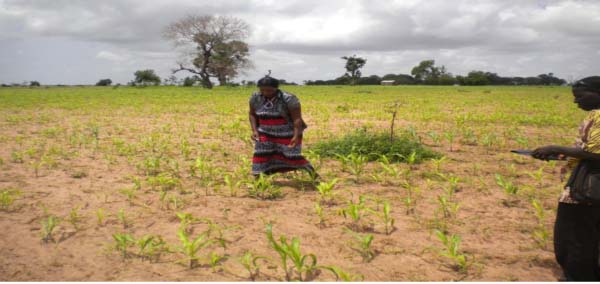 The project accountant at Njawara Agricultural Training and a renowned farmer has called on women in public institutions and parastatals to take up farming as a business to improve lives and livelihood.
Sainabou Panneh of Njawara noted that the attainment of food self-sufficiency calls for concerted efforts and participation of women in the public services to enhance food availability and poverty reduction.
She noted that 'eat what we grow and grow what we eat' contributes immensely to improving the nutritional status and health of women and children.
Madam Panneh said farmers should promote food diversification and uphold the utilization of rice, coos, husk and processing of cow dung which also enrich the soil.
She praised Concern Universal and Njawara Agricultural Training Centre for their steadfastness in piloting the research programme on climate change resilience crops.
He said that would increase farmer's income and capacity from 2014/2015 cropping season.
Babou Nyass, coordinator for Development Agricultural Programme at Njawara Agricultural Training Centre, applauded participating farmers in NBR and CRR north for their participation on food security and diversification.
He calls on farmers to be more proactive in increasing production on climate resilience crops to avert food insecurity.
Manka Sillah, Agricultural Extension Supervisor for Kuntair, thanked NATC and Concern Universal for complementing the effort of the department of agriculture on food production and productivity, and call on farmers to promote climate resilient crops. 
Read Other Articles In Article (Archive)