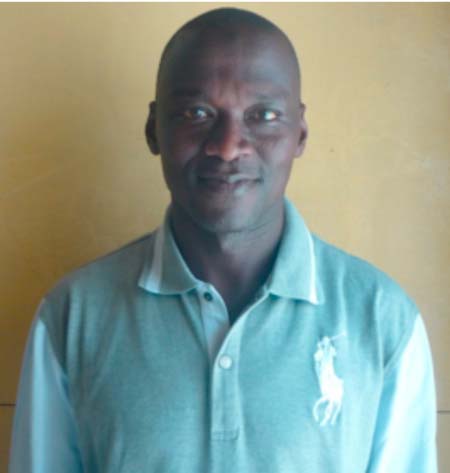 Fixtures for the 2017 edition of the National Inter-department Sports Association (NISA) football competition, scheduled to get underway on Saturday 28 April 2017, is finally released.

The balloting was held on Wednesday 19 April 2017 at the GRTS building, MDI Road, Kanifing.
Divided into four groups, 16 institutions and companies will participate in the competition.
Group A comprises Gambia Fire and Rescue Services, University of The Gambia, National Roads Authority and Gambia Civil Aviation Authority.
Group B includes Ministry of Agriculture, Gambia National Petroleum Company, Gambia Printing & Publishing Corporation and Banjul Breweries.
Group C comprises the Gambia Transport Services Corporation, Gambia Prison Service, Gambia International Airlines and Medical Research Council.
Group D is made up of the Ministry of Trade Industry & Employment, Gampetroleum, Gambia Armed Forces and Gambia Radio & Television Services.
The tournament proper is expected to kick off on Saturday 28 April 2017 at a ground yet to be decided due to first and second division matches in progress, according to NISA Public Relations Officer Sulayman Badjie.
Uncle Saul, as he is widely referred to, has added that the defending champions are expected to represent The Gambia in Senegal in a regional football champions with workers from Senegal.
NISA was formed in 2002 with the Motto: foster personal interaction, discipline, tolerance and mutual understanding in the working life of all members of the association.
Wanderers Friendship Cup 2017
The annual Wanderers Friendship Cup, staged in West Coast Region and meant towards preparing young academy players for future career, is organised by West Coast Region Football Academy Association in partnership with the Fredericton Wanderers Foundation who is the sole sponsor.
The tournament kicked off on Saturday 15 April 2017 at the Brikama Box Ba Mini Stadium and staged between sixteen (16) affiliated football academies to WCRFAA and two (2) Fredericton teams of Brikama and Youna.
KGH Sports Football Academy started the tournament as defending champions and played against Touray's Football Academy of Brikama, as defending champions.
KGH Sports started brightly as they defeated Touray's F.A by 2 goals to 1 courtesy of Lamin Jatta alias Sibi (19 minutes) and Assan Sibi (25 minutes) and the consolation of Touray's came in the 33rd minutes.
According to the President of WCRFAA, Mr Yahya Manneh, they have partnered with the Fredericton Wanderers Foundation since last year, 2016 and this is the 2nd edition of the partnership but the Cup (Wanderers Friendship Cup) is in its 5th edition.
He use the opportunity to thank the Fredericton Wanderers Foundation for their invaluable support rendered and hope and pray that others will emulate this partnership and sponsor them in their other age categories competition.
He noticed us that they organized tournaments annually on the following periods;
SUMMER HOLIDAYS U13 & U17
CHRISTMAS HOLIDAYS U9 & U11
EASTER HOLIDAYS is always U15 and sponsored by Fredericton Wanderers Foundation.
Finally seek sponsorship for the other tournaments as they need not the money; all they need is the materials for the awards for the various winners.
Read Other Articles In Article (Archive)