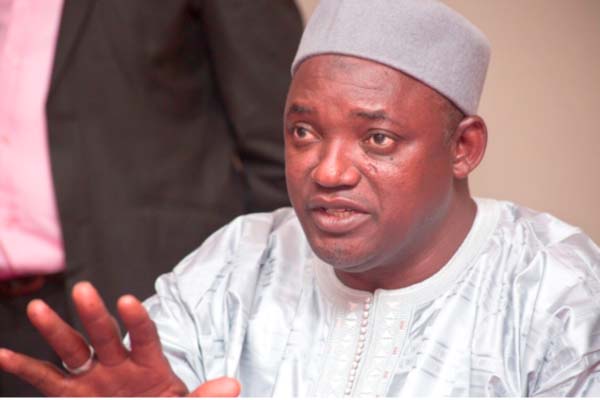 President Adama Barrow has renamed the National Intelligence Agency as the State Intelligence Services, a press release from the Office of the President has stated.

The NIA is, therefore, now called the State Intelligence Services (SIS).
The press release from the Office of the President further stated: "This new services shall only deal with intelligence gathering and analysing to protect The Gambia from external and internal threats, and shall no more arrest, detain, or undertake any activities that are unconstitutional, especially with regards to human civil rights in line with the government's new dispensation for the new Gambia."
The release, in a separate development, also stated that it has come to the attention of the government that there are a lot of vehicles driving around without number plates, and also a lot of government or state-owned vehicles are in unauthorised hands, as well as movement of vehicles without permission within and outside The Gambia.
"With effect from Thursday, February, 2nd 2017," the release stated, "vehicles without number plates shall no longer be allowed to ply the public roads without adequate proof of permission such as new vehicles in transit or such.
"All persons in possession of government vehicles and other such assets without authority are requested to return the said vehicles to their proper offices and assignees or to the government vehicle controller or the nearest police station.
"All government vehicle control officials are requested to take stock and confirm to their respective mandated authorities that they account for all vehicles under their control, and that they are assigned to duly mandated officers."
Read Other Articles In Article (Archive)