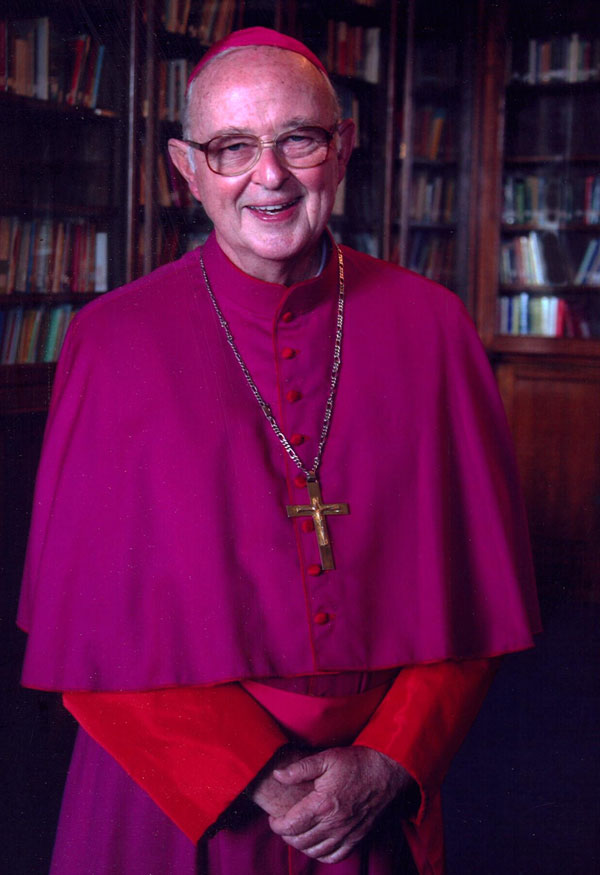 •           Brothers and Sisters in Christ; Brothers and Sisters of the Muslim community;
All men and women of goodwill.
We have just celebrated once again the great feast of the Birth of Jesus. It took place in a small town called Bethlehem. Soon after his birth, a few shepherds in the fields outside the town were astounded by the sound of a choir of angels singing: 'Glory to God in the highest and peace on earth among men of goodwill'.
Peace…yes, peace is the message that God wants us to take home in our hearts when we celebrate the feast of Christ's birth. Some time ago, it was decided that the first day of each New Year would be set aside as 'World Day of Peace'. However, in spite of the efforts and goodwill of so many people who pray and work and yearn for such peace, we seem to be losing the 'battle' for peace..
What is even more sad, the very place where the Prince of Peace was born into our world has been, for so many years, a major centre of conflict and division. We still refer to it as the 'Holy Land', because it is the cradle of our Christian faith. It is also a land that is sacred to both Jews and Muslims. A situation like this leaves us believers  wide open to the criticism of those who like to say that religion is actually a source of violence in today's world. We would like to believe that there can be no peace in the world until religious leaders work together to bring about peace among the great religions.
•           Pope Benedict XVI has expressed on many occasions his deep concern over the exodus of Christians from the land where Christ and the Church were born. The same is also happening in other areas of the Middle East – especially in Iraq. Today, only 1.6 % of the population of the Middle East is Christian. And it is clear that unless a serious effort is made to improve the precarious political, economic and security situation, the flight of Christians from their homeland will continue to increase. And so Pope Benedict has appealed to the international community to intervene in the deadlock; and also to the leaders of the major religions to promote those religious and moral values that we share in common to help in bringing our peoples together.
•           We are aware of the efforts being made for a long time now to find a solution to the need for a Palestinian State alongside the State of Israel within the 'Holy Land'. But we forget that there are Arabs who are Christians and whose homeland is also part of this 'Holy Land'. They are very much a forgotten minority in the wider conflict. That is why Pope Benedict has asked Catholics all over the world to take up a collection each year for our Christian brothers and sisters who live in the Holy Land. The next such collection will take place on Sunday, 6th February 2011. In this way, we can show our solidarity with them and encourage them to survive in a situation that is so uncertain. What would happen if a time were to come when the Holy Land would no longer have a sizable Christian presence?
•           Are there any signs of hope? A Catholic Parish priest in Gaza told a recent visitor to the Holy Land that a group of Muslims within Gaza phoned him to find out if the Christians were surviving 'as best as they could'. It was just one example of the solidarity that breaks down religious differences in a time of severe crisis. The same visitor also met some people from Gaza who were stranded in Ramallah as a result of the war there one year ago. Unable to return to their home in Gaza, they ran out of money. But their basic needs of food and accommodation were kindly provided by good neighbours. 
Very often in a time of crisis, a spirit of solidarity and compassion can emerge and blossom among those whose lives have been a nightmare. It is the urge and the need of human beings to be together – especially in the hour of common suffering. For deep down in every man and woman is the image of God that moves us to reach out to each other, whatever be our differences of race, creed or culture. For Christians, it is even more so because we believe that it belongs to the very nature of God Himself – who is a communion of three persons, Father, Son and Holy Spirit - in the one supreme Divine Being. During his life on earth, Jesus constantly manifested this compassion of God towards those who were broken, helpless or abandoned in any way. I think of his encounter with the Samaritan woman at the well and the story of the Prodigal Son. He was able to touch the lives of so many people because he too shared fully in all that is human. He was wounded by our sins; and by his wounds, we are healed (I Peter, 2:24).
•           What can we hope for…? St. John tells us at the end of the Book of Revelation: 'I saw a new heaven and a new earth; the first heaven and the first earth had disappeared. I saw the holy city, and the new Jerusalem, coming down from God out of heaven, as beautiful as a bride all dressed for her husband'. The new heaven and the new earth point to the day when heaven and earth will be wedded together. In the Bible it is referred to as the banquet at the marriage feast in the Kingdom of Heaven. Jesus tells us that men will come from north and south, from east and west to sit down at table in the Kingdom. This is what we live for, work for and pray for – as we wait in joyful hope for the coming of our Lord and Saviour Jesus Christ. In the meantime, we pray with the psalmist:
For the peace of Jerusalem pray: 'Peace be to your homes!
May peace reign in your walls, in your palaces peace!
For love of my brethren and friends, I say: Peace be with you. AMEN.
Read Other Articles In Article (Archive)