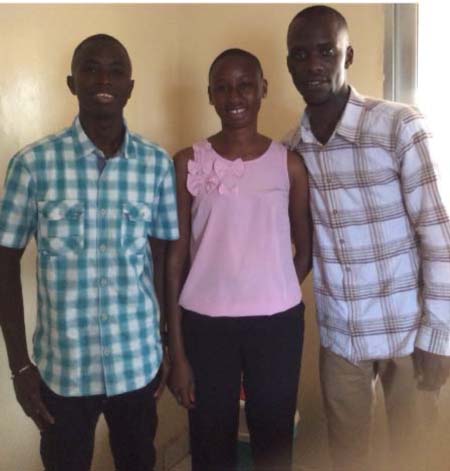 Yakaar Centre for Policy Studies and Entrepreneurship, national think-tank set up by young Gambians, is to promote and advocate for the ideals of free market economy in The Gambia.
Alieu Bangura, executive director of Yakaar, said the policy centre seeks to work with policy analysts, entrepreneurs and free market enthusiasts towards ensuring that free market ideas are instilled in the hearts and minds of policymakers as they make policies.
During a press conference held recently at the Gambia Press Union secretariat, Fajara, Mr Bangura said that through coming up with solutions and solving problems, the national think-tank would suggest better options to policymakers geared towards opening the Gambian economy to innovation in both the public and the private sectors.
"We would observe, explore and apply the core values of research, education, due diligence, transparency, rule of law and freedom to bridging the divide between the public and private sectors in The Gambia for the sole purpose of prosperity," he said.
Mr Bangura said Yakaar already has a strong partnership with IMANI Ghana, one of Africa's most successful think-tanks, and ATLAS Network, which provides online and on-site training programmes that give people the skills needed to succeed in the liberty movement.
The national think-tank also has partners in organisations such as Students For Liberty, Cato Institute, Foundation for Economic Education, and Institute for Humane Studies.
The executive of Yakaar is said to be composed of people with several years of experience in activism, event planning, fundraising and the media.
Read Other Articles In Article (Archive)