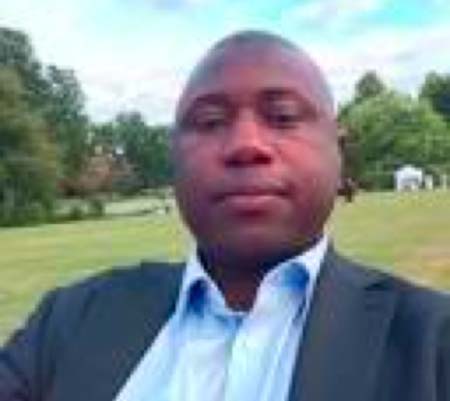 The trial of former general manager at Kanilai Family Farms, Lang Conteh, yesterday proceeded at the Banjul Magistrates' Court before principal Magistrate Dawda Jallow.
Yesterday's proceedings saw the ruling on the oral application made by the defence counsel urging the court not to allow the prosecution to continue proving the contents of a document by oral evidence, which according to Counsel Mboge is contrary to the Evidence Act.
Delivering the ruling, the trial magistrate said on 16 December 2014, defence counsel Lamin L.K. Mboge made a submission, urging the court not to allow the prosecution to continue proving the contents of document by oral evidence.
Counsel argued that all the witnesses so far have their evidence contained in the said document, which is before the court already.
Counsel described the calling of further prosecution witnesses, whose statements are in exhibit B, as not only contrary to law, but also an act of duplicity and a waste of time, the magistrate went on.
He added that the prosecution in response relied on the Evidence Act.
The prosecution's response was premised mainly on two points - that exhibit B is a summary of the statements given to the police by the witnesses; and that it was not for counsel to tell them which witnesses to call.
Magistrate Jallow told the court that exhibit B was a report and, as such, the court believed that any witness's statement referred to herein remained hearsay unless such witness was brought before the court to confirm or do otherwise the statement attributed to him or her.
"Clearly therefore section 79 (of the Evidence Act) may have been misconstrued by defence counsel because it does not support the assertion that once an investigative report is tendered and admitted in court, it will be unlawful and duplicitous for the prosecution to call the witness whose statements are contained in such a report to testify in court," he added.
"It is the duty of the prosecution to call all material witnesses present at the commission of crime or else make them available to the defence for cross-examination," he said.
"I agree with the prosecution that in the conduct of their case they could not be told how many witnesses to call and the number of witnesses they call. Counsel's request for this court to disallow prosecution from calling further witnesses is unsustainable in law and, therefore, discountenanced," stated the magistrate.
The case was adjourned to 29 January 2015.
Read Other Articles In Article (Archive)