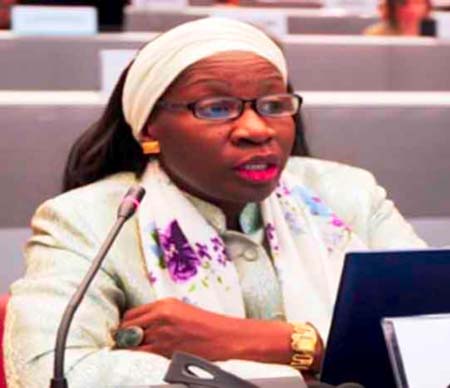 The Gambia government through the National Environment Agency (NEA) has conducted a daylong stakeholders meeting aimed at reducing greenhouse gas emission through technology transfer in the refrigeration and air conditioning sector in The Gambia.

The forum was organised in collaboration with the United Nations Industrial Development Organisation (UNIDO) and the Gambia Technical Training Institute (GTTI) with the support of Global Environment Facilities (GEF).
The training was part of a project to reduce greenhouse gas emission associated with refrigeration and air conditioning facilities in The Gambia by using natural refrigerants.
Speaking on the occasion, NEA Executive Director Ndye Bakurine said the project focuses on synergies between the goals set by United Nations Framework Convention on Climate Change (UNFCCC) and the Montreal Protocol on substance that deplete the ozone layer.
The forum was to take stock of the achievements and challenges, and to develop a roadmap for successful combination of technical assistance on policy and regulation, technology transfer, capacity building, awareness raising and financial support.
Madam Bakurine said despite efforts to phase out hydrocarbon fluorocarbon (HCFC), there is an overall lack policy and regulatory incentives to support the industrial refrigeration sector in moving towards greater energy efficiency and away from HCFC by 2030.
She pointed out that this is due to lack of measures that would encourage refrigeration facilities to consider low-carbon, low- GWP alternative in refrigeration.
It is also a result of lack of policy in place to support safe use and maintenance of equipment using these refrigerants because other refrigerants, including hydrocarbons and C02, are new to The Gambia.
"Consequently, instilling better practices and knowledge through this project will serve as the foundation for growing demand in The Gambia in the future and prepares the industry for the best technologies in this market," she said.
She explained that under the policy regulatory support component of the project, a thorough policy gap analysis had been carried out with the involvement of an international expert and local executing agencies.
The analysis provided recommendations based on international best practices in line with the Gambian context.
Read Other Articles In Article (Archive)