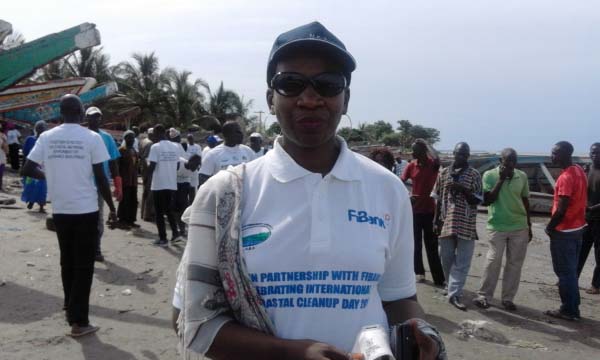 National Environment Agency (NEA), in collaboration with partners, recently commemorated International Coastal Day with a clean-up exercise at Barra seaside.

The clean-up exercise was part of the agency's drive to protect the environment and the marine species and coastline.
Speaking on the occasion, NEA executive director Ndey Sering Bakurin, said environmental cleanliness leads to healthy environment, adding that even the doctrine of Islam has it that one cannot be a proper Muslim without being clean.
"Therefore, we need to clean our environment," she said.
On the commemoration, Madam Bakurin noted that the last Saturday of September, every year, is dedicated as coastal clean-up day in a bid to protect the environment and marine coastline.
She called on the people of North Bank Region to join hands in cleaning their environment especially the ocean side where fishes and the other marine species are thrown.
"There cannot be good health without healthy environment; therefore, cleaning the environment is for everyone," NEA executive director said.
She advised the people of North Bank against throwing litters such as tires, plastics, shoes, bags and clothes on the ocean for "these things are all harmful to the ocean".
She reminded the people of the anti-littering regulation and the ban on plastic bag saying littering and plastic bag usage are banned in The Gambia.
Governor Lamin Queen Jammeh of North Bank Region said keeping the marine coastline clean is an important component of environmental cleanliness.
Read Other Articles In Article (Archive)