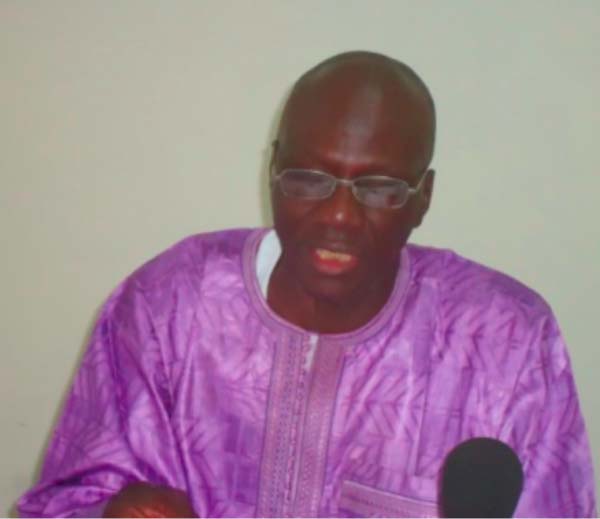 The deputy minister of Agriculture, Sherrifo Bojang, on Tuesday presided over the official opening of a three-day National Restitution Seminar.

The three-day convergence underway at a hotel in Kololi was organised by the Ministry of Agriculture (MoA) in collaboration with ECOWAP, NEPAD and CAADP Horizon 2025.
The restitution workshop is to launch the development process of the second generation GNAIP 2.0 for agricultural transformation in The Gambia. GNAIP is the national blueprint for the development of Gambia's agriculture sector.
Deputy Minister Bojang said there has been renewed commitment to the African Union Commission/New Partnership for Africa Development-pioneered process for the development of comprehensive regional agricultural programme.
This is in pursuit of Africa agricultural growth and transformation goal for the period 2016-2025 endorsed by the African Union heads of states and governments in Malabo in 2014.
The development of comprehensive agricultural process entailed developing regional agricultural investment plans, and national agricultural and food security investment plans.
The deputy minister noted that it is through accelerating agricultural transformation in The Gambia that the country be self-sufficient in food.
"Indeed, the country has achieved a significant progress over the last ten years in the areas of land development, water control, input supply, partnership development, modernisation of equipment and strategic plan development," he said.
He, however, noted that the effort of the country in the implementation of GNAIP 1.0 was challenged especially with regards to funding, leading to low achievement of set targets.
Mr Bojang stated that the next generation of GNAIP should include development of an inclusive approach, the inclusion of women and youth, rethinking in agricultural development, develop value chains, and support to enable agricultural productivity.
"We must also develop advocacy for better repositioning of agriculture on the agenda nationally," he affirmed.
Read Other Articles In Article (Archive)