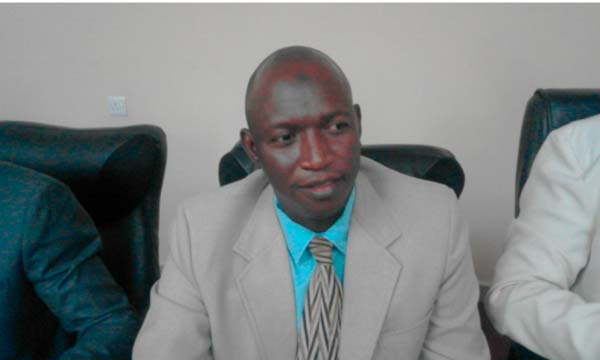 The National Environment Agency, in collaboration with the Abidjan Convention, on 18 July 2018 commenced a four-day technical consultative meeting for stakeholders as a preparatory step for the Conference of Parties (COPs 12) summit in The Gambia.

The Abidjan Convention is a comprehensive umbrella agreement, which came into force in 1984, for the protection and management of the marine and coastal areas of the South-Eastern Atlantic Ocean from Mauritania to the western seaboard of South Africa.
Pollution from or through the atmosphere and from ships, dumping, land-based activities, exploration and exploitation of the seabed are among its pressing concerns and issues, which require control.
The convention has also identified environment management issues for which cooperative efforts are needed, according the NEA.
These include coastal erosion, specially protected areas, combating pollution in cases of emergency and environment impact assessment.
The Convention holds Conference of Parties every three years and the last was held in South Africa in March 2014 where The Gambia was offered to host COP 12.
Speaking at the opening of the four-day meeting, Ousman Sowe, permanent secretary of Ministry of Environment, said The Gambia Government has developed and incorporated a Vision 2020 development programme in which it commits itself to conserve and promote the rationale behind the use of the nation's natural resources and environment for the benefit of present and future generations in a manner that is consistent with the overall goal of sustainable development at all levels.
He said Vision 2020 is in harmony with The Gambia Environment Action Plan (GEAP), and other natural resource sector policies as well as the Multilateral Environmental Agreements.
PS Sowe added that the consultative meeting came at a time "the Government of The Gambia under the leadership of President Yahya Jammeh is making all necessary efforts to improve the economic performance and quality of human life in a sustainable way".
"That efforts to restore, maintain and enhance ecological processes, natural resources and cultural and natural heritage, have been demonstrated with the ban on plastic bags," he said.
The Director of Intersectoral Networks at the National Environment Agency, Momodou Jama Suwareh, speaking at the meeting, said the Abidjan Convention is one of the regional sea programmes of the United Nations Environment Programme.
He said the Convention develops action plans which are comprehensive agreements engaging governments in protecting the environment and cover a range of issues including pollution, chemicals and ecosystems.
Richard Dacosta of the Abidjan Convention Secretariat Convention spoke on the need for update and enhancement of environment condition and policies to meet the new challenges of sustainable development, such as climate change, poverty alleviation and sustainable management of marine and coastal ecosystems, which were "ignored at the time of the adoption of the Abidjan Convention".
Read Other Articles In Article (Archive)