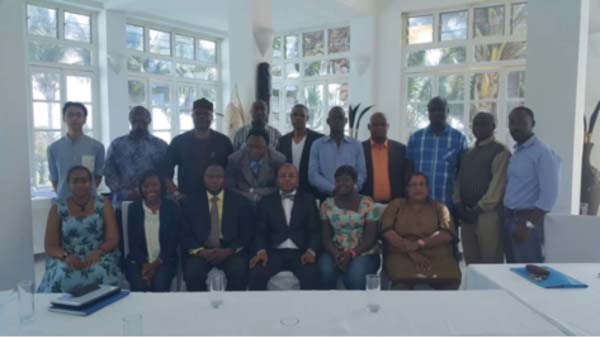 A new Rotary club has been formed in The Gambia, called the Brusubi Rotary Club, making it the third Rotary club in the country.

The Gambia now has three Rotary clubs, namely the Banjul Rotary Club, Fajara Rotary Club and the Brusubi Rotary Club, which was admitted recently.
The Rotary Club of Brusubi executive members are Rotarian Kareem Martins as the Chartered President, Michael Barrai as the Chartered Secretary and Elizabeth Samba as the Chartered Treasurer.
The Rotary Club of Brusubi was admitted to membership into Rotary International (RI) on 24 June 2016.
The Gambia and nine other countries constitute the District 9101 of Rotary International.
Rotary International is an international service organization whose human rights purpose is to bring together business and professional leaders, in order to provide humanitarian services, encourage high ethical standards in all vocations, and to advance goodwill and peace around the world.
It is a secular-organization open to all people regardless of race, colour, creed, religion, gender or political preference.
There are 34,282 member clubs worldwide, and 1.2 million individuals called Rotarians have joined these clubs.
The objective of Rotary is to encourage and foster the ideal of service as a basis of worthy enterprise and, in particular, to encourage and foster the development of acquaintance as an opportunity for service of high ethical standards in business and professions.
It was also for the recognition of the worthiness of all useful occupations, and the dignifying of each Rotarian's occupation as an opportunity to serve society.
The advancement of international understanding, goodwill and peace through a world fellowship of business and professional persons united in the ideal of service.
The club is said to be holding its meetings every Saturday of every week at Coco Ocean to discuss about international community development for peace in every country.
It would also emphasize on the importance of citizenry and how to make an understanding of peace in the world at large.
The club as part of the meetings would look at community developments like the building of toilets and helping communities in areas that need help.
Read Other Articles In Article (Archive)