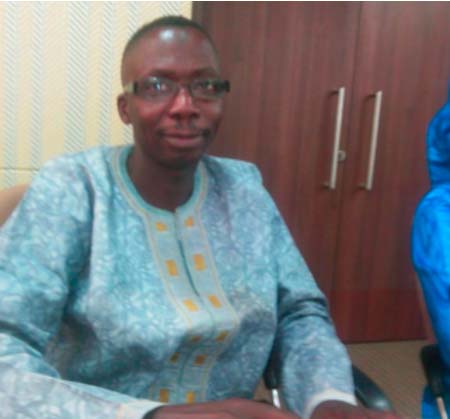 The joint session of the Public Accounts Committee and Public Enterprises Committee (PAC/PEC) of the National Assembly Tuesday deferred further discussion of the activity report of the National Disaster Management Agency activity (NDMA) for 2014.
This followed a lengthy debate by deputies, who finally deferred the report to a later date.
The report was presented on Monday by the Executive Director of NDMA, Lieutenant Colonel Alhajie Sanneh.
He said as the executive director, he had the great privilege of taking part in the development of the annual work plan of the agency at all levels, and also had the opportunity of participating in very important discussions, nationally and internationally, on disaster risk reduction matters.
"We have worked together with partners, nationally and internationally, to complete the final successor global framework called the Sendai Framework for disaster risk reduction 2015-2030."
All these discussions and developments were aimed at contributing towards developing a more realistic and action-oriented global framework for disaster reduction that countries could rely on, he said.
Achieving the objective of this framework would contribute to the economy, and would improve the well-being of the Gambian people in line with national strategic development goals, he added.
Executive Director Sanneh further told deputies that there had been a noticeable global increase in the number of disaster incidents in the past, according to the office of the United Nations International Strategy on disaster reduction.
"The Gambia is exposed to such disaster risks with diverse typologies, resulting in high vulnerability prevalence, which has an influence on the efforts made by government to emerge out of poverty."
Read Other Articles In Article (Archive)