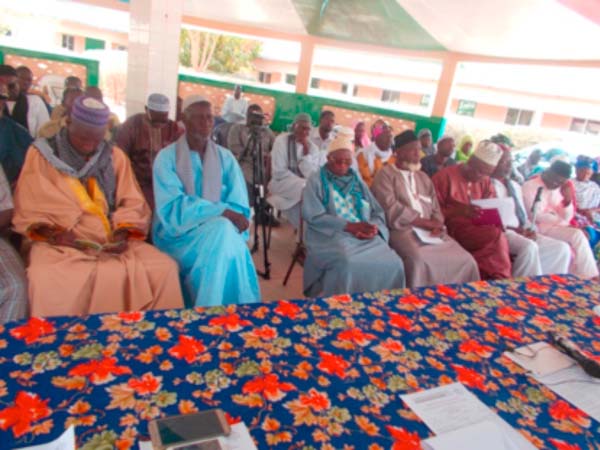 The National Council for Civic Education (NCCE) on Tuesday commenced an 11-day national dialogue on peace and reconciliation meeting at the ChildFund lodge in Bwiam.

The dialogue brought together Alkalolus in Foni Kansala district, the five chiefs in Foni, councilors, youth leaders and council of elders within Foni Kansala District with the theme: "promoting peace and unity through dialogue and tolerance."
The national dialogue on peace and reconciliation will cover 30 communities within Foni Kansala district in the West Coast Region.
The Governor of West Coast Region, Ebrima Mballow, in his remarks, urged the people of Foni to embrace each other and preach peace, observing that all Gambians are interrelated.
Governor Mballow expressed sadness with the unfortunate incident that happened in Kanilai that left one person dead.
He described the NCCE's national dialogue on peace and reconciliation meeting in Foni Kansala district as timely.
He further described peace as everything, saying it was only through peace that meaningful development could take place.
Governor Mballow pointed out those countries that were highly developed but were now characterised by lawlessness and are ravaged by war and totally destroyed.
He informed Foni people that it was their shared responsibility to ensure that peace and stability prevail within Foni.
He urged the people of Foni to give national development a priority and accept the fact that leaders come and go, but the country and her people remains.
He commended NCCE for organising the meeting.
The NCCE Chairman, Alh. Sering Faye, in his opening statement, thanked the people of Foni for putting the country first by leaving their engagements to attend such an important meeting.
"This shows how committed you are in ensuring that peace and stability prevail in your district, constituency, wards, community levels and the region in general," Faye added.
The NCCE as an government institution is mandated to enlighten the citizens on their rights and duties to cultivate an environment of democratic continuity in The Gambia, he noted.
Hon. Musa Amul Nyassi, National Assembly Member for Foni Kansala, said they are ready to work with the new government for the development of the district and the nation as a whole.
He stated that Allah destined the change and they have accepted it and urged people to do away with things that could incite violence, saying if a conflict erupts no one knows where it would end up.
He also urged people to accept what Allah has destined as well as end the differences and work together for the peace and development of the nation.
Biran Camara, Chief of Foni Kansala District urged everyone to accept what the Almighty has destined, pointing out that The Gambia is bigger than them.
Read Other Articles In Article (Archive)