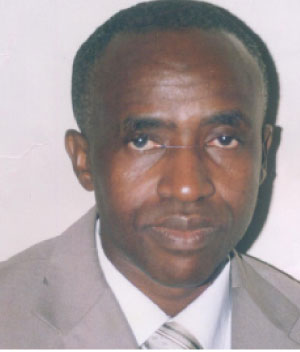 A nationwide massive second round of the vaccination campaign against Pest de Petite Ruminants (PPR) commenced on Monday 12 September 2011.
According to Dr Kebba Daffeh, a chief veterinary officer at Abuko, the activity will be implemented within the framework of the Vaccine Against Neglected Animal Disease in Africa, VANADA.
He explained that the VANADA is a one year program executed by the African Union, Inter-African Bureau of Animal Resources and implemented by the Government of the Gambia through the department of Agriculture's Animal Health and Production Services.
The project coordinator in The Gambia said the first round of the vaccination campaign against the PPR was very successful in the sense that more than 180,000 sheep and goats were vaccinated throughout the country.
Dr Daffeh described this as a big achievement and success, but was quick to add that they would have done better, since the drugs were provided free of charge to the farmers.
According to him, the drugs provided were very high quality vaccines from the African Union, and had already been distributed across the country to their various field staff, for implementation free of charge.
He further noted that, despite the fact that 180,000 were vaccinated which is equivalent to almost 50 to 60 percent of the small ruminants' population, he was hopeful that during the second round there will be more improvement.
According to Dr. Daffeh, the second round of vaccination is targeting only those who were not vaccinated in the first round.
He went further to state that the reason for this vaccination against PPR in The Gambia is that  there are a lot diseases affecting small ruminants.
"We lost more sheep and goat as a result of PPR than any other disease in the country, as far as veterinary services is concerned," he said.
 He added that PPR is the most devastating disease affecting goats and sheep in the country, and that the vaccine gives immunity for two years.
 Dr Daffeh added that this vaccination should be a continuing process, so that this disease will be eradicated in the country.
Read Other Articles In Article (Archive)