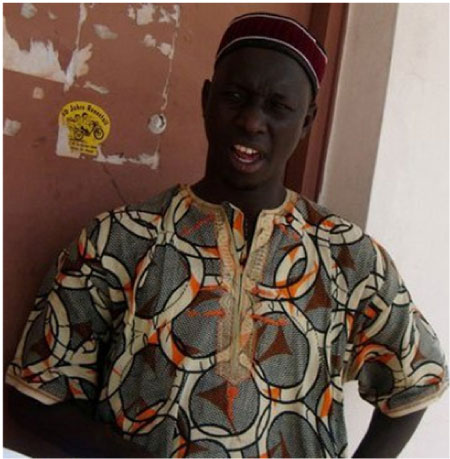 A two-day in-house training organised by the National Youth Council (NYC) to strengthen the knowledge of its staff, council members, youth officers, youth representatives, municipal and city councils on the youth policy, NYC Act 2000, management and governance issues, Saturday ended at the Independence Stadium, Friendship Hostel in Bakau.
Fa Bakary Kalleh, NYC Chairman, said the training was expected to consolidate their relationship to raise awareness and understanding of the policies they work by and to understand the strategic focus of the Youth Council to increase interaction among council members and structures they work with, as well as provide a central focus for coordination.
The NYC was tasked by the National Youth Policy 1999-2008, which is the second generation national youth policy, to request the establishment of a national youth council for the purpose of coordinating civil society action in implementing the policy, he added.
"It is important that they sit together as people responsible for the implementation, and coordination of that policy and people also responsible for ensuring that National Youth Council Act is implemented and all the issues around it," Kalleh said.
 Therefore, he added, they could only succeed if they sit together and understand where they are.
The training would serve as a springboard for proper coordination, reporting, communication of youth programmes and activities both at regional and national level, he said.
The training programme was organised because the youth wanted it to be organised, he went on.
"In January 2013, we were in Bansang for the NAYCONF 2012 and then set up NAYCONF resolutions and in that NAYCONF resolutions we had 21 points," he said.
The NYC was to implement 5 points out of those 21 points, and one of them, which is resolution point's number 14, says: "The NYC should enhance the capacity of its members, structures, registered youth groups and the department staff for effective and efficient coordination of activities."
"So what we are doing is a post-NAYCONF activity," he also said, adding that for the past months they have been building capacity and as such they are implementing the resolutions.
The resolution has 21 points, 6 of which is focusing on Government, Kalleh further noted, saying out of that 6, 3 have been implemented.
He remarked that the sixth point on Government is access to land and control of land ownership, saying the NYC have their land but at the regional level they should also have access to land and control of land ownership.
Since 2001, the NYC had been continuously looking for a landed property and it is unacceptable that 10 years down the line they could not still have a land, he stated, saying this is an area they would still continue to push for.
Nancy Nyang, permanent secretary of the Minister of Youth and Sport, emphasised the issue of integration, but not only for meetings.
The NAYCONF 2012 was organised and held in January 2013, she said while challenging the NYC that the post-mouthing is only being done now.
"If you say January 2013 and we are in May 2014 and that's the time we are talking of post-mouthing: What type of signal is it raising?" questioned PS Nyang.
 "You give yourself timelines and there is a 21-point action to be taken. Government has its own part, and the NYC's. What have you done so far?" she asked the NYC.
She said they should rate themselves and state or determine what type of percentage they should achieve.
"You are being lauded for the meetings but where are the actions being done?" Madam Nyang further asked.
 "Yes you are asking for land, which efforts have you put in. You have been saying 10 years we have been looking for land but what have you done?" she enquired.
She then suggested for them to go to the Ministry of Local Government and Lands and ask for land and "see whether they would not be given land".
"Where are those who started the process 10 years ago?" she also asked, saying coordination of efforts was lacking.
Commenting on the issue of youth, the Youth and Sports PS said she was so sad because youth of today spend more time 'utaling' than doing something effective, but was quick to add that sometimes "we do not see the efforts of the young people but they also do something".
The youth are part and parcel of this country, she pointed out, describing the NYC as a set of responsible youth who should not allow themselves to be frustrated.
"Frustration comes but at the end of the day you will certainly succeed," she went on, urging them to talk among themselves.
She also questioned why youths are at junctions brewing 'attaya', adding that sometimes "you see young handsome boys going crazy".
 "If we have a person who is derange let's try to embrace that person and try to bring him back," she said.
She said the President in his drive to support the youth, had come up with another vision - Vision 2016, adding that this vision is a challenge to youth, but with collective efforts they would achieve it.
She urged the NYC to always put in place a monitoring and evaluation mechanism for their activities.
"Always leave a trail so that the person who comes after you would be able to go ahead because no one person could do it alone," she said.
Taibou Sonko, Youth Coordinator at the Directorate of Planning and Programmes, Ministry of Youth and Sports, said the various programmes and activities coordinated and organised by the NYC shows their commitment to the wellbeing of youth in the country.
He noted that the NYC had registered so many successes among them the NAYCONF, adding that the challenges faced by the NYC would be tackled with time.
The NYC, since its inception, has been building capacity and has continued to do so, he added.
Read Other Articles In Article (Archive)