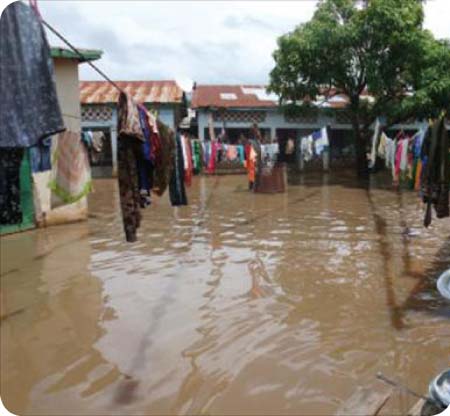 Torrential downpours and flooding last Sunday brought havoc in parts of the country, and claimed the life of a young man in the Central River Region, The Point has reliably learnt.
Kebba Mbenga, 18, a native of Gongoro village in the Lower Saloum district of the Central River Region North met his untimely death after heavy rains, which resulted to serious flooding and washed him away.
According to sources in the region, the late Kebba Mbenga's body was discovered in the early hours of Monday morning in the outskirts of the village, after he was carried away by the floods.
The downpours, which brought disruption to roads and homes even within the Kanifing Municipality, left many homes in the country flooded, rendering roads impassable, as well as leaving compounds inundated with water and carrying away household materials. 
Read Other Articles In Article (Archive)