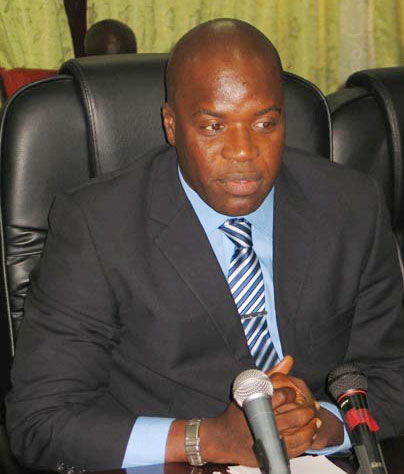 The Minister of youth and Sports honourable Sheriff Gomez yesterday opened a day long validation workshop of the final draft of the national sports policy and strategic action programme which mark the beginning of a new beginning in the country's quest for "sports excellence" through mass participation that generates value.
The initiative is part of the country's drive to bring together all stakeholders in sports across the length and breath of the country in a bid to work towards attaining excellence in sports.
"As a follow up to the two day National Sports conference held in July last year, in which the first draft was presented to stakeholders and partners in sports development for scrutiny and objective criticisms, to ensure that all the necessary factors that hampers sports development in the country are captured and put into perspective."
"This validation will map out the way forward for Gambian sports so that we can move ahead as sporting nation to be reckoned with," these were the words of the Minister of youth and sports sheriff M.L Gomez during his statement on the validation of the final Draft of the national sports policy 2010-2019 on 12th May 2010 at the Independence Stadium.
The Ministry of youth and sports, Gomez added, is cognizant of the fact that achieving excellence in sports through mass participation can only be achieved by having a vibrant and well defined sports policy that comprehensively captures all facets of sports development.
"I have no doubt that, government, under the dynamic custodianship of His Excellency the president will continue to provide the necessary enabling environment for its people to participate fully in sports and its ralated activities;" Sheriff Gomez told the gathering.
He therefore called on all and sundry to endeavour to work harder now than ever before in the country's strike to achieve excellence in sports given the fact that this validation workshop is the critical event in terms of sports development.
Gomez who has always been calling on all stakeholders to actively take part in sports development is however with the believed that if all hands are on deck, the sports policy will be correctly implemented.
The minister's statement was followed by the presentation of National Sports Policy and strategic plan.
The occasion presents the participants with the unique opportunity to make some recommendations as well as their assessments on some of the areas that needs to be strengthen even though they were equally satisfied with the national policy that is already in place.
Read Other Articles In Article (Archive)