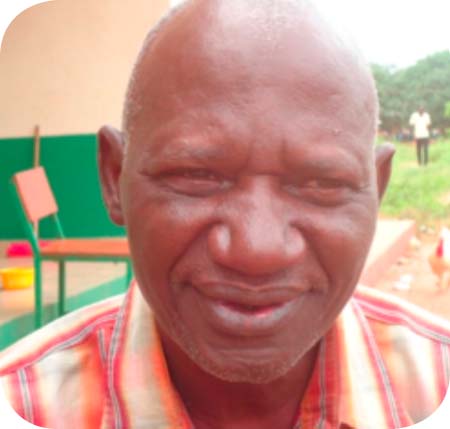 Stakeholders from the Ministry of Agriculture Wednesday validated the National Rice Development Strategy (NRDS) at a validation workshop held at the Welingara Horticultural Centre, organized and funded by the NEMA Project.
Speaking at the validation workshop, CPCU coordinator Falalo Touray said the validation exercise was taking place against the backdrop of the President's pronunciation of Vision 2016 for rice self-sufficiency in The Gambia.
This means the articulation of a national rice policy goal, as well as the pursuit of a tacit policy of rice self-sufficiency through the implementation of about 12 well-designed rice development projects, he said.
The NRDS represents the very first comprehensive plan to address the issue within the framework of an overt policy of rice self-sufficiency, Mr Touray added.
The NRDS's purpose to enhance the environment for systematic exploitation of the vast natural resource potentials, mitigation of priority constants in the resource base, provision of production technologies suitable for broad-based participation and adoption by the majority of rice farmers for efficient rice production, he said.
He underscored both the international and national importance attached to NRDS by briefly outlining the genesis and evolution of the concept.
He said it was in response to a continued sharp rise in rice demand since the latter half of the 1990s in Sub-Saharan Africa, thus expanding the volume of imports that precipitated the launching of the Coalition of Africa Rice Development (CARD) by the Japan International Cooperation Agency (JICA) in partnership with the Alliance for Green Revolution in Africa (AGRA) on the occasion of the fourth Tokyo International Conference on African Development (TICADIV) held in Yokohama, Japan, in May 2008.
According to Touray, the CARD is a consultative group of donors, research institutions and other relevant organizations which aims to promote rice cultivation in Africa via information-sharing, harmonization of existing initiatives and projects and advocacy for further investment.
The goal of CARD is to double the rice production in Africa from the present 14 million tonnes/year to 28 million tonnes/year by 2018, he stated.
He added that the first CARD General Meeting held in Nairobi, Kenya, on 29 October 2008 selected 21 candidate countries forCARD activities and divided them into two groups, with work already underway in group 1, while group 2 generally represents more challenging contexts, and would draw upon lessons learned from the former.
The Gambia is among the group 2 countries, and the CARD supporting partners would assess each country's NRDS to determine the level of support needed to maximize its chances of success, Mr Touray went on.
Countries like Ethiopia, Ghana and Nigeria, members of group 1 have already formulated their NRDSs since 2009, Mr Touray added.
The Gambia instituted a NED's taskforce, as a requirement for the document to be a home-grown one, to commence work in formulating the document since 2010, he noted.
Read Other Articles In Article (Archive)