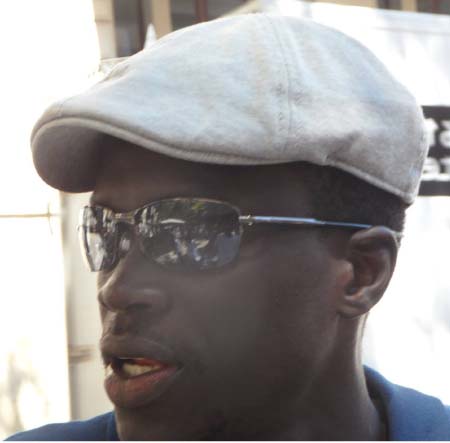 The Gambia Swimming and Aquatic Sports Association cancelled its national open water swimming championship which was supposed to be held on Sunday 28th December 2014 at the Ocean Bay Beach Hotel due to 'unfavoUrable weather conditions'.
Yorro Njie, secretary general of the association, said the decision was in line with FINA rules and regulations.
"There are significant potential risks to all participants in Open Water Swimming", he said, adding: "Open water referees and event organizers need to be extremely vigilant to minimize these risks".
He went on to say that all open water swimming events are subject to varying environmental elements.
"The pool environment affords an element of protection from climatic conditions, and is a much more controlled environment", said Mr Njie, pointing out that open water swimming events do not have this luxury.
"Weather conditions can change rapidly and unexpectedly", according to him. "The referee and the staff and volunteers that report to his/her need to maintain a constant state of awareness as to all conditions that may affect the event", SG Njie went on.
The referee needs to use members of the officiating team and other event support staff to assist in keeping the event safe, he continued, adding:"This is not a one-man show – teamwork is paramount. The officiating team must place the safety of the swimmer before all else".
"The referee must be prepared to postpone, modify or cancel an event should the conditions warrant", he explained, further stating that there must be an emergency action plan that can be rapidly activated should any emergency situation arise.
These plans must be developed and agreed upon by all stakeholders well ahead of the event and in accordance with FINA rules and procedures, he further explained, adding that the referee must act decisively and always in the interest of the safety of the competitors, coaches, spectators and support staff.
"There certainly might be disappointment that an event is postponed or cancelled, but the loss of or injury to a single swimmer is an absolutely unacceptable outcome", he said.
The referee should use input from the independent safety officer, medical officer and course officer in making decisions that affect the safety of the event, he concluded.
Read Other Articles In Article (Archive)