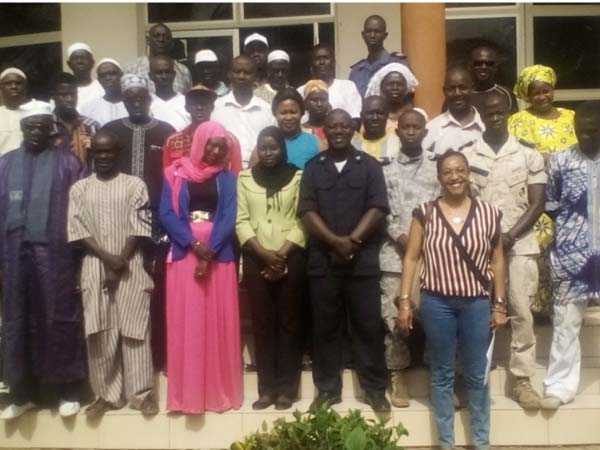 The National Sole Fisheries Co Management Organisation (NASCOM) recently organised a two-day forum to review its work plan in order to prepare for challenges ahead in improving the livelihood of fishermen.
The forum included familiarising fishermen with the social and economic benefits of conservation management and development of fisheries resources.
The stakeholders' meeting was organised by NASCOM with the funding of University of Rhone Island and the Department of Fisheries.
Speaking on the occasion, deputy permanent secretary, Ministry of Fisheries, Abdoulie Danso, said the objective of the forum is to support the process of obtaining Marine Stewardship Council certification so that fish handling can be improved, better quality fish can be produced, post-harvest losses reduced, etc.
He pointed out that there is a need to develop a sole fishery harvest control plan and examine hygienic requirement at Kartong, Brufut and Sanyang fish landing sites.
Mr Danso said the development of strategies and action plan for the enhancement and attainment of the government's development blueprints such as Vision 2016 calls for the participation of all Gambians in all sectors.
He said The Gambia government has taken effective steps through policy and institutional reforms for monitoring, control and surveillance of water bodies in respect of protecting and sustainably managing the country's fisheries resources.
"The government is taking great efforts in protecting our fisheries resources especially the sole fish which is in high demand in the world market through the enforcement and monitoring of key areas," the deputy permanent secretary said.
The chairman of NASCOM, Eliman Sarr, said since the formation of NASCOM in 2006, they have been implementing key activities such as donation of fishing equipment to Gunjur, Brufut and Kartong fishing sites.
Modou Lamin Sanneh, a member of NASCOM, noted that the two-day meeting will familiarise NASCOM members on the social and economic benefits derived from fisheries and conservation management efforts.
Read Other Articles In Article (Archive)