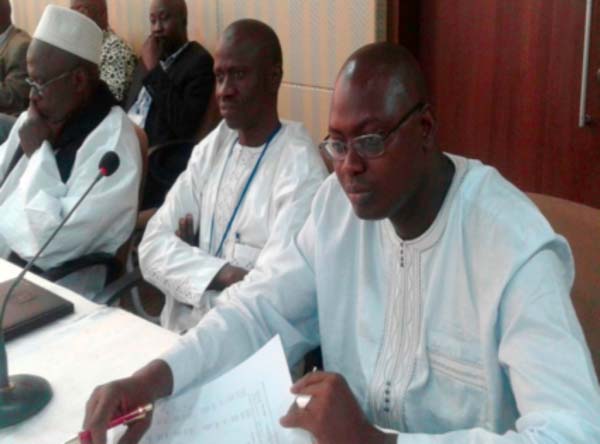 The joint session of the Public Accounts and Public Enterprises committees (PAC/PEC) of the National Assembly, yesterday adopted the annual activity report and financial statement of the Gambia Ports Authority (GPA).
In his contribution, the National Assembly Member for Upper Saloum, Hon. Sainey Mbye, thanked the board and management of GPA for their "brilliant report".
He said GPA is among the key institutions in the country they are counting on for most of their social development programmes, adding that in the report, they had seen GPA participate in various aspects of the economy, especially in agriculture and other development areas.
He said the managing director of GPA talked about their corporate social responsibility, which to him they "have been doing very well".
"We all heard of the Vision 2016, and in some areas they started investing as their corporate social responsibility and one of them is in my area where they provided us with a ferry that carry people to the rice fields," he said
Hon. Mbye also commended them for starting to construct the Bond Road in which 30 per cent of the cost was to be provided by GPA, which they had done and the Government and Banjul City Council were supposed to be part of the project.
He also commended GPA for helping to maintain the ferries.
Responding to all the comments and queries, the GPA Managing Director, Lamin L. Sanyang, said the issue of the ferries was not only for the ports; it also has something to do with the National Roads Authority (NRA).
He said two of them were assigned to look at the possibility of constructing the slip way for the ferry to land and the assignment to study the ground; whether it is possible for slip way to be built. The work was assigned to the NRA, he said, adding that they are listening to get response from NRA and that was what was holding the construction process.
On the issue of Bond Road, he said, GPA had already paid the 30 per cent contribution for their part and also paid part of the contribution supposed to be paid by BCC.
Therefore, he said, the question of why the construction was still not going on should be directed to the Ministry of Transport and Works.
Read Other Articles In Article (Archive)