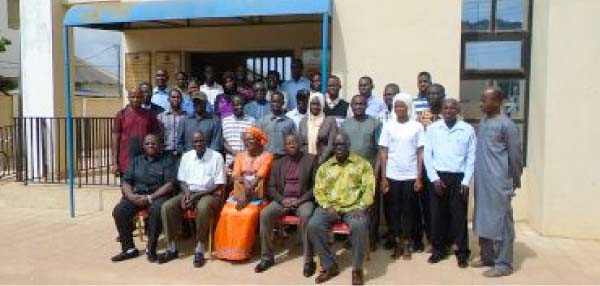 National Accreditation and Quality Assurance Authority (NAQAA ), last Thursday validated its 2020 Curriculum Needs Assessment which presents the finding of comprehensive curriculum ends assessment for post-secondary education system, particularly that of TVET in The Gambia.

The research was funded by UNESCO - within the framework of the UNESCO-KOLCA project in The Gambia with an overall objective to contribute to the development of sustainable, affordable, accessible, relevant and quality Technical, Vocational, Education and Training (TVET).
The project seeks to promote and support and improve TVET system in The Gambia to give young people a better chance of finding decent employment or to create self- employment and lifelong learning opportunities - to acquire skills relevant to laundry our market.
The study is to establish a strong empirical evidence to support policy makers and tertiary and higher education institutions in instituting curriculum reforms that will reflect the needs of the labour market on enhanced socio-economic development.
A review of the Authority's reports emanating from its 2019 quality audit check of institutions indicated that there is no systemic approach to quality assurance as a result of lacking of functioning internal quality assurance structures in the institutions.
Gibril Jaw, chief executive officer, said to realise this vision, tertiary and higher education institutions should develop their internal quality assurance mechanism by putting in place the necessary quality assessment tools and structures to facilitate effective delivery of educational programmes.
"NAQAA in collaboration with partners has developed effective external quality assurance instruments to guide the operationalisation of the functions of the Authority," he said
He assured that NAQAA will continue to work and partner with MOHERST, UNESCO and other relevant stakeholders in uplifting Gambia's tertiary and higher education system through the provision of high-quality teaching, learning, research and community service.
Ndeban Joof, deputy project coordinator of UNESCO -KOLCA said the expected outcome of the project is the relevance of the TVET system by improving the knowledge-based and capacity of TVET stakeholders to develop evidence based TVET policies.
He said the project will strengthen the capacity of TVET institutions through enhanced curricula, teacher capacity development and training as well as upgrading infrastructure and equipment.
Read Other Articles In Article (Archive)