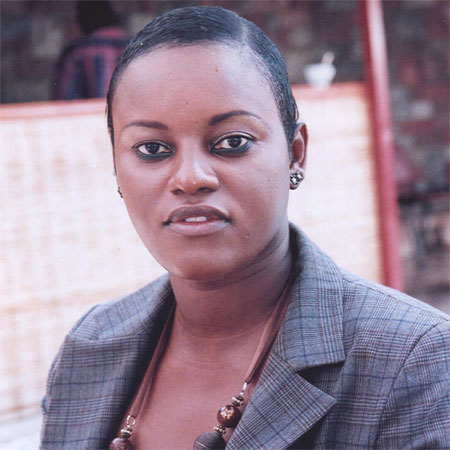 As i-media Company Opens up for Business
The apparent lack of information and experience as to what many businesses in The Gambia offer is set to become a thing of the past with the coming of i-Media Company Limited into the media industry.
Established by a renowned Gambian TV personality, Fatou Camara-Saidy, i-Media Company, which started operations this week, is expected to give a new look to the country's business industry. Mrs Camara-Saidy recently resigned from the US Embassy to start up her own business.
The first of its kind to be set up in this country, the company is, among other things, equipped to deal with all media-related works in The Gambia.
The company is also expected to do weekly talk shows on GRTS TV as well as serve as host for various events.
Speaking to this reporter at her office located along Bertil Harding Highway just after the intersection of Kairaba Avenue and Bertil Harding Highway, Fatou Camara-Saidy said that i-Media is here to host talk shows, events as well as do publicity for businesses.
"The company will be hosting talk shows as well as host events. If people have formal events that they want me to be the MC, I will do it or get someone to host it on my behalf," she said.
According to Mrs Camara-Saidy, filming of talk shows will be done at 5pm every Saturday at the Paradise Suites hotel, so that they could be broadcast on GRTS television every Thursday evening.
Quizzed as to her target group, Mrs Camara Saidy stated that she would be looking to work with businesses in the country, such as banks, GSM companies and other businesses.
"What I would want to do is to have forums where people can come in and sell their products and services by advertising because if you look at the business industry in this country, there is a lot that is being offered but how many people know about it.
"This is because the businesses are not coming up to advertise. This can tell you that in The Gambia, there are many businesses that could have excelled beyond where they stand today if they have had the publicity they deserved," she noted.
According to Mrs. Camara-Saidy, she conceived of establishing her company to help boost businesses in the country. "I want to get them more customers and, in order for me to do that, they need to advertise with me and I will get them more money in terms of customers," she enthused.
Mrs Camara Saidy went on to thank her husband who, according to her, has always stood by her side in making her dreams come true. "My husband has always been supportive to me and I thank him for that," she said.
She went further to thank the American Ambassador, His Excellency Barry Wells, and all embassy staff for what she called their affability during her stint at the American Embassy.
"I would also take this opportunity to thank the Hon. Secretary of State for Communications and Information Technology, Fatim Badjie-Janneh, for her support and all members of the GRTS staff," she noted.
Meanwhile people who would like to sell their products and services on the talk shows, can call Fatou Camara-Saidy on: 79fatou (32868), 66fatou (32868) or 98fatou (32868).
Those that would want to be part of the audience during the filming at the Paradise Suites can call 779show (7469).
Read Other Articles In Article (Archive)