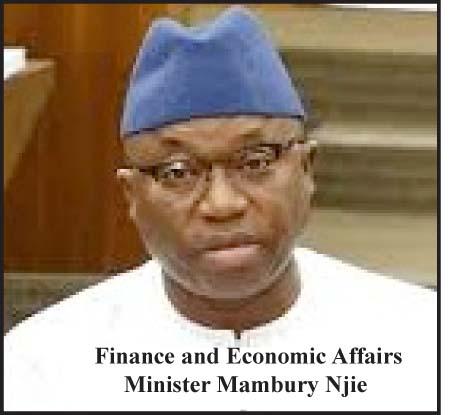 National Assembly Members (NAMs) have finally approved D21.3 billion being the Appropriation Bill for government's expenditure for 2020 fiscal year. It shows a slight reduction compared with the initial bill of D24.47 billion that was tabled in November 2019.

The Appropriation Bill is basically designed to provide services of The Gambia for the period of 1st January, 2020 to 31st December, 2020.
Finance and Economic Affairs Minister Mambury Njie, said that this year's budget process has gone through a difficult process, acknowledging that the bottom line was to maintain the checks and balances in the governance system.
He stated that what has been translated in the Judiciary, Legislation and the Executive is to work together, adding: "we have been doing that and the partnership, trust and confidence has been increased."
"What we should do right now is communication and collaboration in order to work for the best interest of the country," he urged.
Mr. Njie finally thanked the lawmakers for a job well done, saying they had done it for the betterment of The Gambia.
When the bill was first tabled in mid November, it was projected at D24.47 billion, representing a reduction of 3% over 2019 figure of D25.2 billion. The reduction was mainly attributed to project grants and budget support, according to the minister.
He said project grants were estimated to decrease from D9.9 billion in 2019 to D8.1 billion in 2020.
Read Other Articles In Article (Archive)