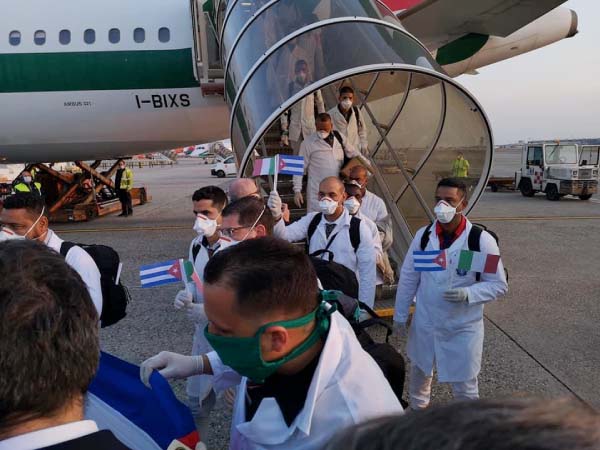 Havana, Mar 23 (Prensa Latina) A Cuban Medical Team made up of 52 Health Professionals, some of whom, with experience in the fight against Ebola in Africa, arrived in Italy on Sunday to help fight Covid-19 in Lombardy, the most affected city.

That is the sixth Cuban team to join the fight against the pandemic in the world and the first to travel to Europe, reported the television of the largest of the Antilles.
Last Saturday, another 144 health workers belonging to the Henry Reeve contingent, specialized in responding to disasters and major epidemics, went to Jamaica to join efforts to control and confront the new coronavirus on that Caribbean Island.
The group is made up of doctors and nursing graduates from across the country, 70 percent of whom are women.
The brigade will join the 40 Cuban Health Professionals who arrived in Jamaica in late November to serve in that nation for three years.
Cuba's collaboration with Jamaica on health began in 1976, with a brigade of 14 doctors, under the current technical cooperation agreement between the two countries.
Other Cuban medical brigades recently went to Venezuela, Nicaragua, Suriname and Granada, in order to combat the pandemic that is plaguing the world today.
Read Other Articles In Article (Archive)