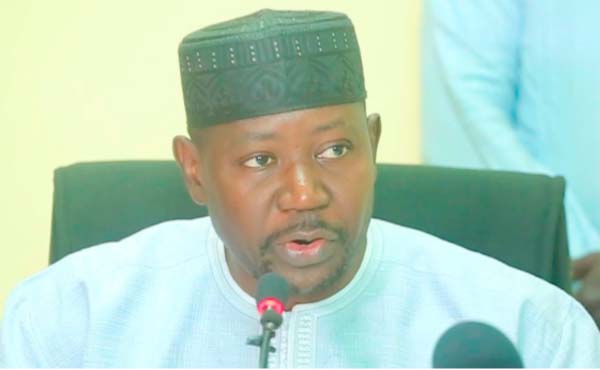 Members of the National Assembly yesterday amended two bills, namely the 1997 Constitution (Amendment) Bill 2017 and the Elections (Amendment) Bill 2017.

The 1997 constitution amendment bill, introduced by Interior minister Mai Ahmed Fatty on behalf of President Adama Barrow, amends the constitution to revise the compulsory retirement age of a judge of a Superior Court, and to remove the upper age limit for holding office as President of The Republic of The Gambia.
Mai Fatty told deputies the amended constitution extends the age at which a judge should vacate his or her office from 70 (seventy) to 75 (seventy-five) years, and sets no upper age limit for holding office as President.
"It is envisaged that this will facilitate and encourage qualified, competent and experienced Gambians to be appointed as judges of the Superior Courts or be elected to political office," Fatty added.
The bill was seconded by Hon. Netty Baldeh, member for Tumana, who said the bill was non-controversial, adding that this is a bill that would protect the citizens of The Gambia, because they are the people who elect their leaders into office.
For the bill amending the Elections Act, which Fatty tabled on behalf of the Attorney General and minister of Justice, the Interior minister said it seeks "to encourage the widespread participation of the ordinary citizenry in the new democratization dispensation.
"It does so by amending the Elections Act to reduce the current deposits payable by candidates for elections to the offices of President, Member of the National Assembly, Mayor or Mayoress, and Councillor to the previous deposit figures."
Minister Fatty said democracy is the participation of the citizenry, and they all know The Gambia is among the poorest countries where poverty is high.
The salaries of most Gambians are low, and the revenue that is derived from commercial activities is equally very low.
"If we do not reduce this amount, we will entangle a large section of our population who would like to contribute and take part in the affairs of the public."
Gambian lawmakers consequently amended the Elections Act from five hundred thousand dalasis to ten thousand dalasis for candidates for President; from fifty thousand dalasis to five thousand dalasis, and from fifty thousand dalasis to two thousand five hundred dalasis; and from ten thousand dalasis to one thousand two hundred and fifty dalasis respectively, for the different categories of candidate mentioned above.
Read Other Articles In Article (Archive)