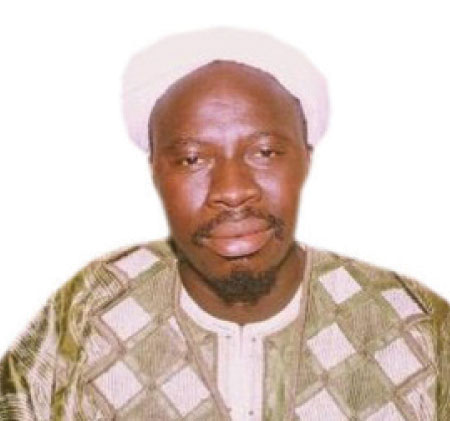 The opposition Gambia Moral Congress (GMC) has issued a statement, stressing among others the need for the rule of law to be respected, and called for the release of Ba Kawsu Fofana, an erudite Islamic scholar, who was said to have been arrested and detained.
In a statement sent to this paper, GMC said Ba Kawsu's right to know the allegations against him, his right to counsel and family visits, and his right to his day in court are non-negotiable under domestic and international law.
Below we reproduce the full text of the GMC statement verbatim:
The Constitution of The Gambia is very clear and emphatic that a person shall not be detained for more than 72hrs. It is not just any other law, but the Supreme Law of the Land.
This obligation is legally binding on all persons and institutions in the country. It would be superfluous to cite provisions that are so well known to all, including those in authority.
Again, GM insists that those who swore an oath to protect and defend the Constitution and other laws of the Land should not be found wanting in this regard. It appears a trend has been well established for suspects to be detained ad infinitum in flagrant violation of the protection afforded to suspects by the law.
Most worrisome is the tendency for specific law enforcement agencies to deny being in custody of persons whose arrest were publicly witnessed by family and friends, by those same law enforcement agencies. This has to stop.
It is not only The Gambian Constitution, the supreme law that imposes the legal duty to observe the limitation on detention, but The Gambia is under international obligation to respect human rights, including the law of detention.
As state-party to, and signatory to various international treaties and conventions on human rights, The Gambia executed a contract with the world to comply with its obligations under international law on these matters. If we breach these international human rights covenants we entered in to with the world, we then invite sanctions from the international community.
This is how our violations of international human rights laws have become the business of the international community. The world has an interest to assure that we comply with our obligations.
The promotion and protection of human rights is the shared responsibility of the international community, the violation of which under international law, automatically entitles the world to interfere directly in governance issues in any State.
When a State enters into a commitment with other states in international intercourse, it is expected to fulfil those commitments, regardless of its subjective political climate or economic exigencies. The Gambia cannot attract reciprocal respect from the international community if we keep reneging on our international obligations. It does not augur well for our sovereign integrity.
This brings me to a related issue. There is enough documented evidence of the relentless acrimony among Islamic scholars in the country. We believe this is attributed to the over-politicisation of Islamic religious institutions in the country.
Politicians and community leaders should not use religion as a weapon. The Supreme Islamic Council is not a creature of Parliament. It is not an agency of the State, and it is not funded from the Consolidated Fund.
The Gambia is not a theocracy, and certainly the Supreme Islamic Council has no authority over any person or manner of worship under any law in The Gambia. It has no colour of right to control, supervise and manage mosques, preachers or Islamic schools.
It is a private club, and has no business in governance as much as any other private club in The Gambia. Conflicts and disagreements within the Council among its members should be resolved according to the rules of its dispute resolution mechanism approved by its members.
 The State should steer clear of these matters, because the experience of other countries has proven it to be explosive.
Many persons have been alleged to be excessively detained contrary to law. I have had occasion to defend clients in court for being excessively detained. This is unacceptable.
Law enforcement agencies cannot be law breakers. That is why I urge the government to release all persons unlawfully detained.
I call on the government to release Ba Kawsu Fofana and others in his situation with immediate effect. His right to know the allegations against him, his right to counsel and family visits, and his right to his day in court are non-negotiable under domestic and international law.
His continued detention flouts our very own Constitution, and also inconsistent with our obligations under international law. The Gambia should build a reputation as a country where the rule of law is supreme, and where violations of personal liberty are punished by the State.
That is the type of New Gambia we envision.
Mai Ahmad Fatty
GMC Party Leader
Read Other Articles In Article (Archive)