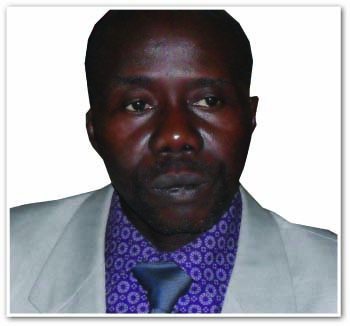 National Assembly Members yesterday adopted the report of the First Ordinary Session of the ECOWAS Parliament held from 16 to 31 May 2016 in Abuja, Nigeria.
Tabling the report before deputies, Hon. Abdoulie Suku Singhateh, National Assembly Member for Lower Baddibu, who was among the delegation, said the ECOWAS Parliament, which is also known as the Community Parliament, was established under article 6 and 13 of the ECOWAS revised treaty of 1993.
The parliament is a forum for dialogue, consultation and consensus for representatives of the people of West Africa, with the aim of promoting integration.
The community of the West African states is a regional grouping of fifteen West African countries founded on 28 May 1975, with the signing of the Lagos Treaty, he continued, adding that its aim was to promote economic integration across the region.
The ECOWAS Parliament was formed in November 2000, and from 2006 the Parliament was restructured to reduce the mandate from five years to four years, he added.
Currently, he said, the ECOWAS Parliament is a body with an advisory role to Authority of Heads of State and Government and the Council of Ministers.
Seconding the motion, Hon. Abdoulie Saine, National Assembly Member for Banjul Central, who was also among the delegation, said the ECOWAS Parliament has five members representing the people of The Gambia.
He further told the deputies that there are few things that needed to be clarified on the various successful elections that were conducted, and the remaining ones coming up in 2016, which includes The Gambia, according to the president of the ECOWAS Commission.
"I told him that we needed a detailed explanation and an apology to the Gambian community for not observing the last general election of The Gambia by the ECOWAS Commission."
"He did explain and promised that this time around it would not happen, and that the ECOWAS Community would "definitely come to the elections of The Gambia in December and observe it as expected."
Hon. Absana Jallow, National Assembly Member for Nianija, who was also among the delegation, said she was very happy to be among the people nominated as member of Parliament of ECOWAS and as Secretary General of the ECOWAS Parliament.
The report on the ECOWAS Parliament had various issues discussed, among them the promotion of peace, security, democracy, good governance and human rights.
Read Other Articles In Article (Archive)